Last spring, we added a rock wall and some flowerbeds to enhance the Grand Plaza; then we took a break so as not to cause too much interruption to our summer crowds. When things started to slow down, our construction team and grounds crew started back strongly. Just this past week they added one of the best elements to an already beautiful and famous structure!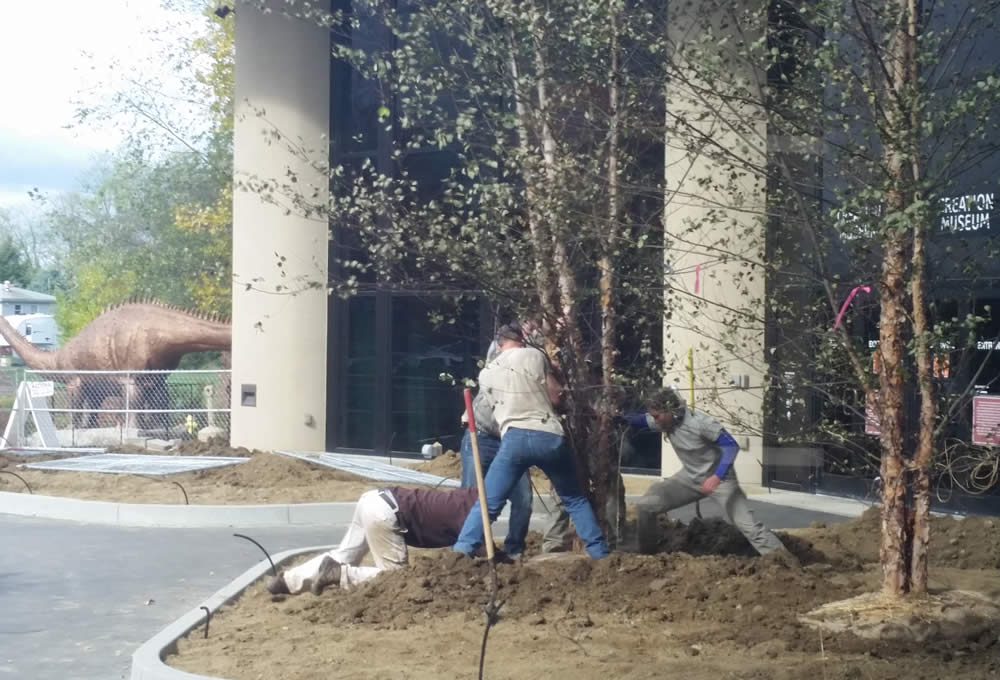 The addition of several new trees in the Grand Plaza of the museum changes the scale and creates a warmer feeling. Dura-Heat birch is the specific botanical type of trees used. As the name implies, they will endure the radiant heat from the face of the building better than other varieties. They are also a safer selection to plant along the glass windows so as not to cause damage during high winds due to their smaller branch structure.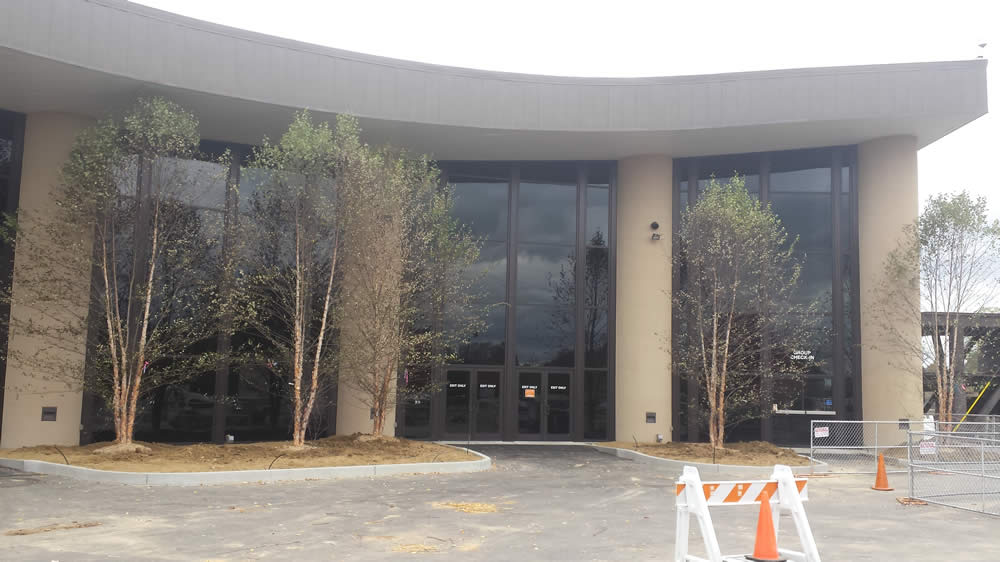 You will be surprised on your next visit to see these 18-foot-tall trees growing where just a week ago there was asphalt!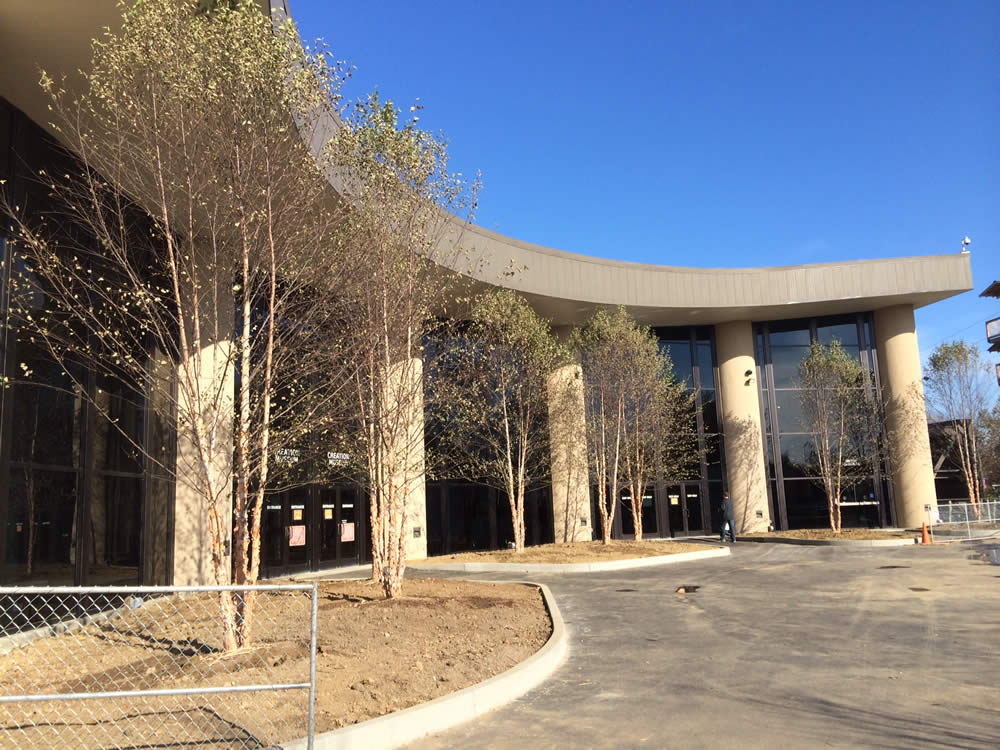 Additional plantings will take place in the coming weeks. We'll keep you posted.