An annual trip to the Creation Museum is a part of the curriculum for a course at Appalachian Bible College: PS105 Freshman Seminar.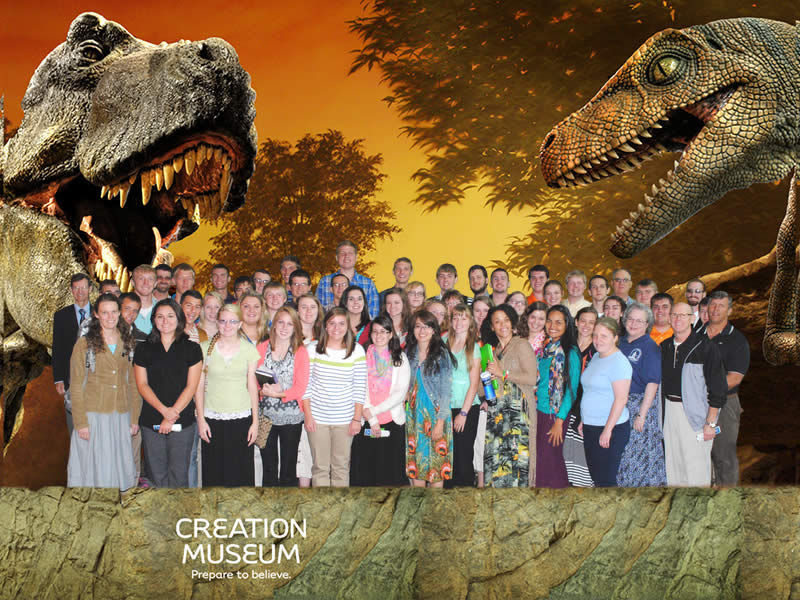 This course has three overarching objectives:
Spiritual life foundational issues
Study skills foundational issues
Understanding of and importance of having a biblical worldview
To that end, here are some of the topics addressed, along with the assignments that the students do as a result of the Creation Museum trip:
Understand what a biblical worldview is
Acknowledge the importance of a biblical worldview in shaping one's view of ministry
Approach all of life through the lenses of a biblical worldview.
Know what is the definition of a worldview
Know what is the "content" of a worldview
Know how a worldview develops
From the list of exhibits or presentations that the students are involved with at the Creation Museum, they must do the following for at least one of them:
Describe the exhibit or presentation on one page (250 words) and
Include on a second page a specific list of ten or more ways that this exhibit or presentation defends a biblical world view
Keep an outline journal of the entire trip (two pages)
Note that any material from the four lectures may be on the next exam
To facilitate the above, Appalachian Bible College arrives at the museum on Thursday for two lectures and on Friday there are two more lectures, plus the planetarium and the "Men in White" presentation; then they work their way through the museum. Calvary Baptist Church in Covington, KY, has housed this group for all five years that they have done this, and the trip is funded by a generous donor to Appalachian Bible College for this specific purpose.