During last year's Christmas Town, we surveyed many of our guests and asked them, "Why did you come?" The vast majority responded that they were looking for a family-friendly event. They also responded that they chose Christmas Town over other Christmas productions because of the Creation Museum's stand on biblical authority, which in the context of Christmas, means our commitment to the reality of the birth of Jesus—He truly is "the reason for the season!"
Another "High Importance" rating went to the response, "We came for a festive Christmas atmosphere." So this year, we have added a new element that should please all attendees!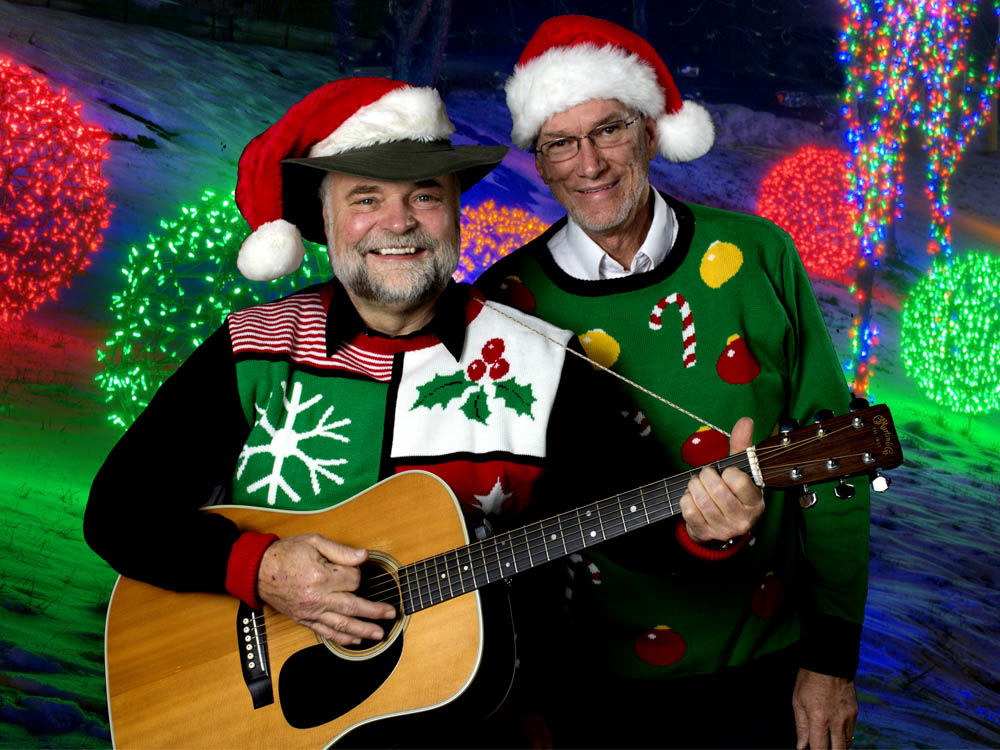 On the following dates, Creation Museum founder Ken Ham and singer-songwriter Buddy Davis will delight our guests with their Special Christmas Presentation: December 6, 12, 13, 19, 20, 26, and 27. Come and enjoy a fun afternoon and evening with family and friends listening to Ken and Buddy playing music together. (Yes, Ken Ham will be playing, too!) Guests will even get to join in on some Jesus-focused sing-along Christmas songs that help all present to remember the importance of Christmas, followed by Ken's explanation of "Who Is the Babe in the Manger?" The extra-special presentation is from 4:00–5:15 PM in Legacy Hall on Christmas Town evenings, right before dark. Afterward, guests will enjoy a crisp December evening taking in the Live Nativity and the beautiful Garden of Lights!