This Saturday, October 11, is Día Latino at the Creation Museum! We are pleased to announce our second annual Día Latino as an outreach effort to the Spanish-speaking folks in the United States.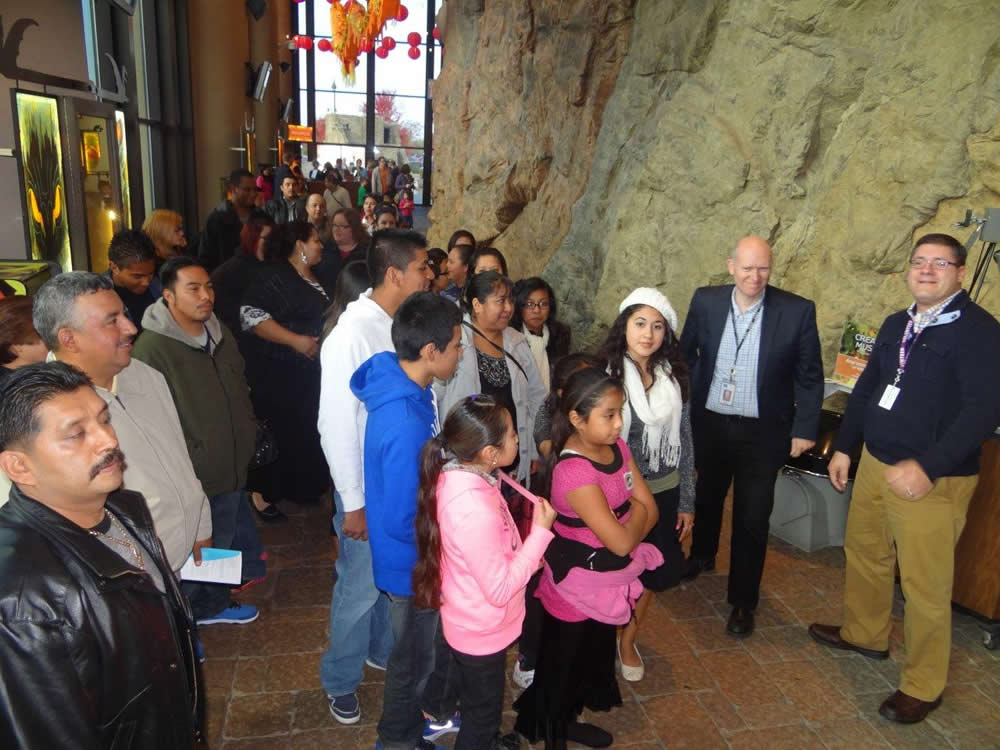 We will have approximately 23 volunteers placed throughout the museum to give guests summaries of the exhibits and answer questions in Spanish as they take a walk through the biblical history as depicted through plaques, life-sized exhibits, animatronic people, and, yes . . . dinosaurs!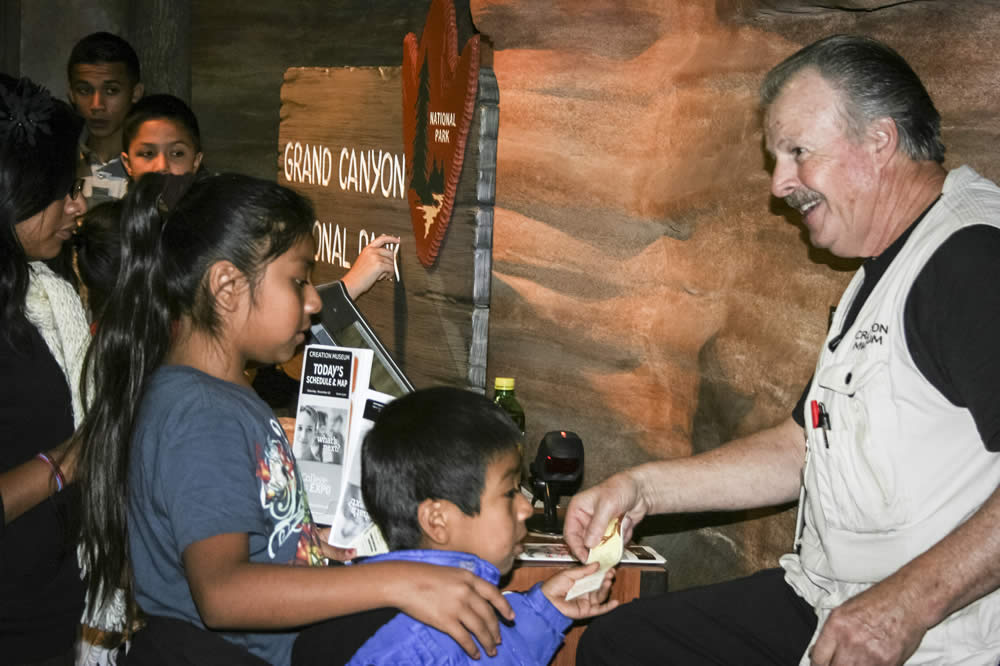 Last year, we welcomed 400 Spanish-speaking guests from the Ohio, Kentucky, and Indiana area. This year, we are anticipating many more! We have confirmations from groups coming from other areas such as North Carolina, Tennessee, New York, and even Ontario, Canada!
This year, the climactic finale will be at 2 PM in our auditorium, Legacy Hall, where Joe Owen (Latin/Hispanic Ministry Manager for Answers in Genesis) will give a talk in Spanish on "The Origin of the Supposed Races." ¡Nos vemos para entonces!