There seems to be something always in the works at the Creation Museum. A crew is working to finish the planter wall in the front parking lot.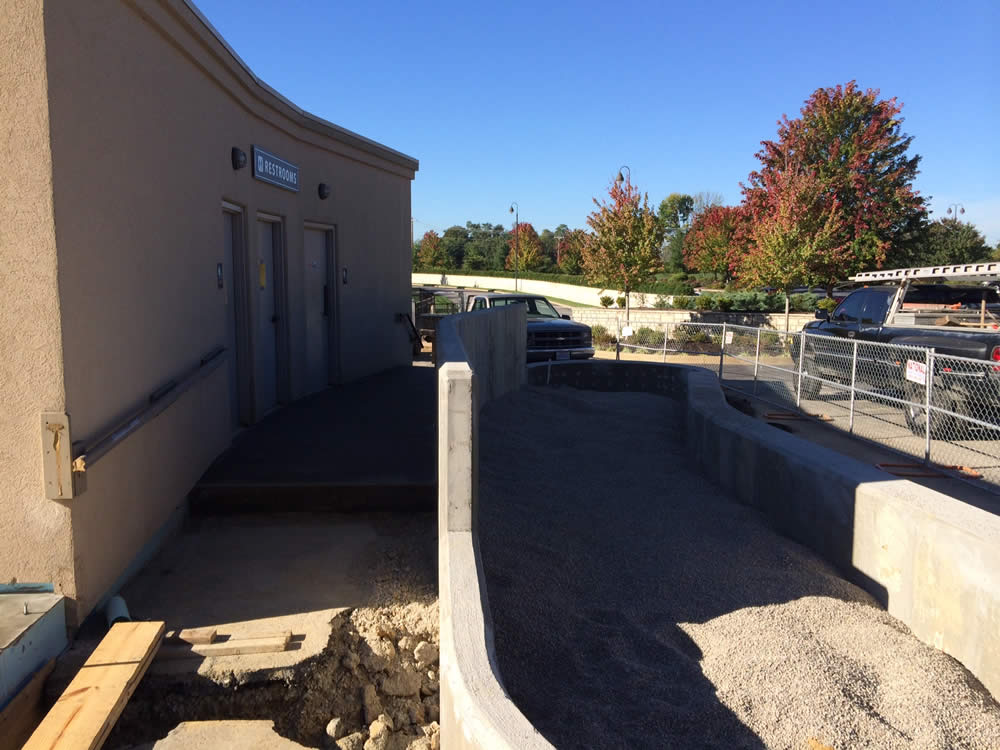 Another crew is working at finishing the flower beds that are being constructed in the Grand Plaza.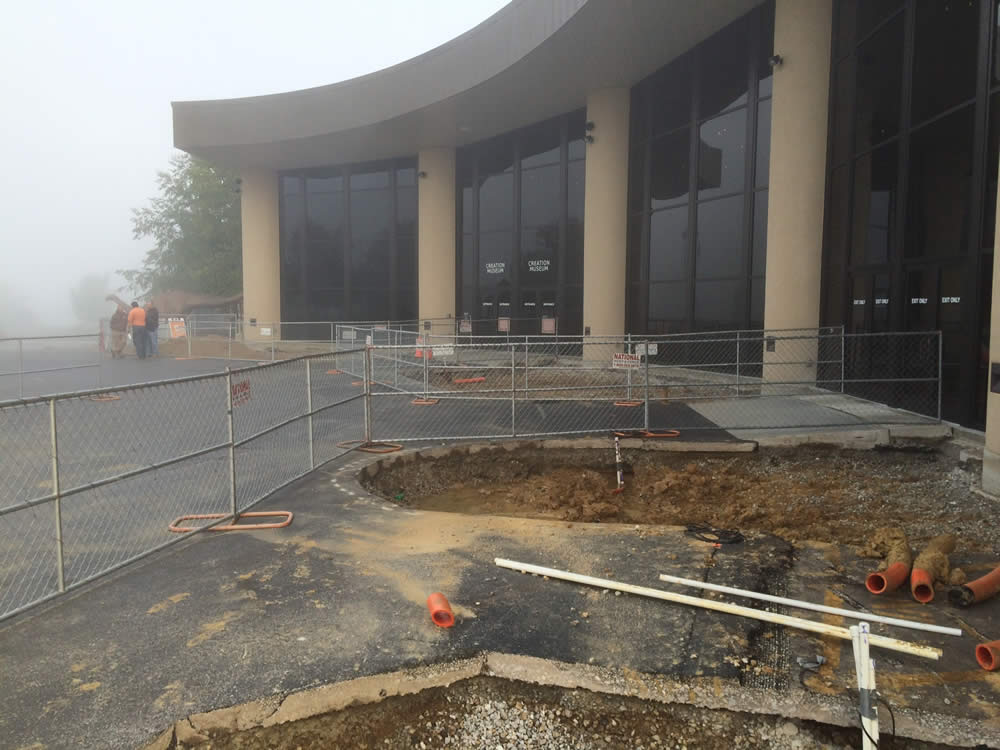 In the meantime, some equipment has been brought in to help widen the trail down to the lake and move some dirt for the construction of a retaining wall.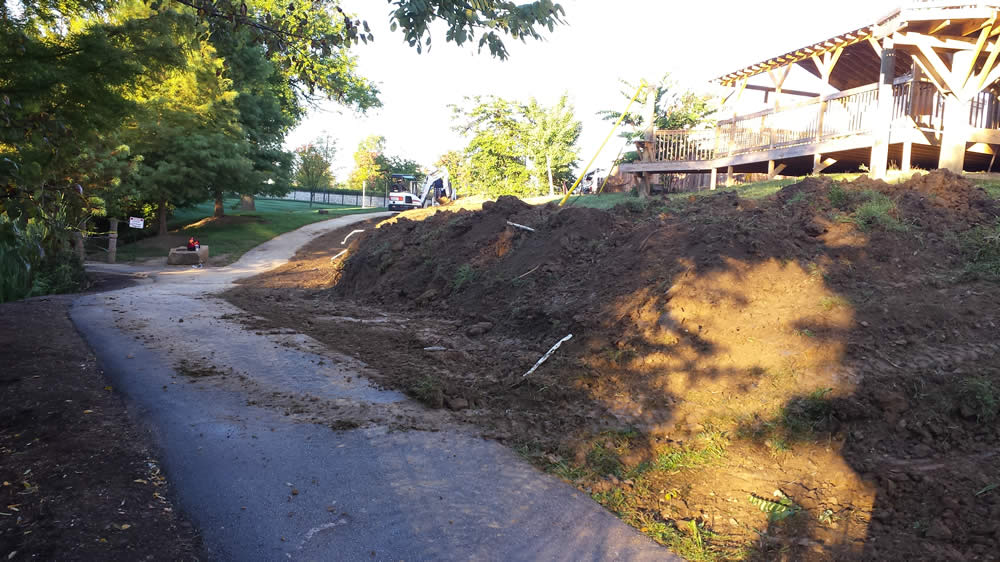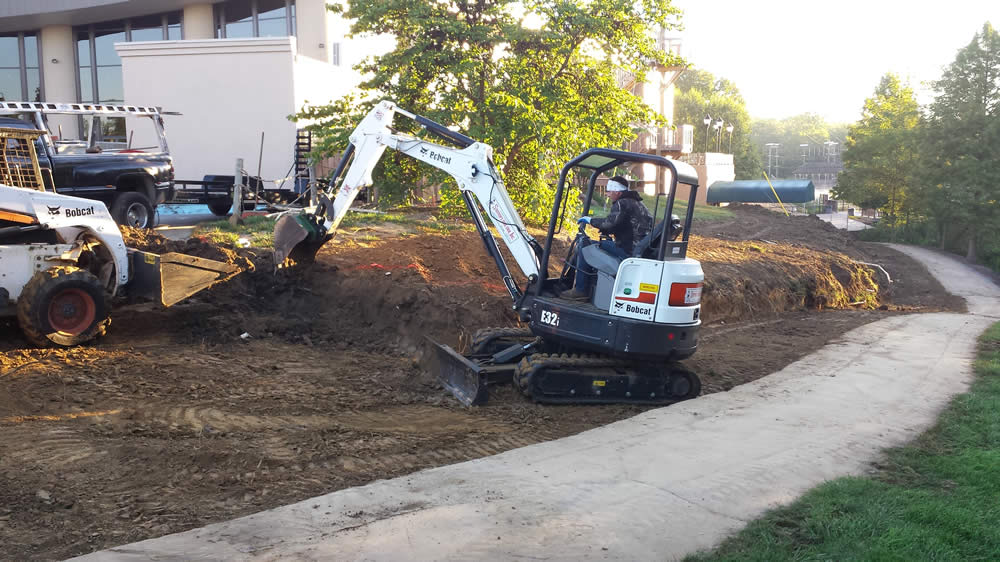 To date, we have had eleven days without rain, which is a real blessing! Pray that the work will continue at a good pace, because it all needs to be done in time to set up the Kataluma (manger scene) in preparation for what we anticipate to be the biggest Christmas Town season that we have ever had. Attendance this year has been phenomenal; therefore, we are expecting over 25,000 to visit the museum's special gift to the community every Friday and Saturday night in December to see the Live Nativity and our breathtaking Garden of Lights!