In his well-researched book Already Gone, Ken Ham explains why so many children are leaving the church. One of the reasons he cites is that children are regularly taught what are called Bible "stories" instead of "biblical accounts." Even many dedicated Sunday school teachers show Noah's Ark as a bowl-shaped vessel with cute animal heads sticking out of the roof and windows, instead of a ship that is shaped according to the specifications that God set forth in His Word. At the Creation Museum, we decided to offer workshops for children that follow what is set forth in the Scriptures and hold to the authority of the Bible on every subject. Thus, the Answers for Kids workshops were born.  The workshops were created by Ruth Carter, a retired nurse, who grew up on the mission field in the northeast corner of the Congo.
As an icebreaker to her workshop, "Miss Ruth" has her students come up front to a US map and put a colorful sticker on their hometown. It is fun to see where the students come from, and this makes both the students and the families feel welcome. Since the museum is within a day's drive of two-thirds of the US population, the map reflects the fact that many of our guests are driving great distances to visit.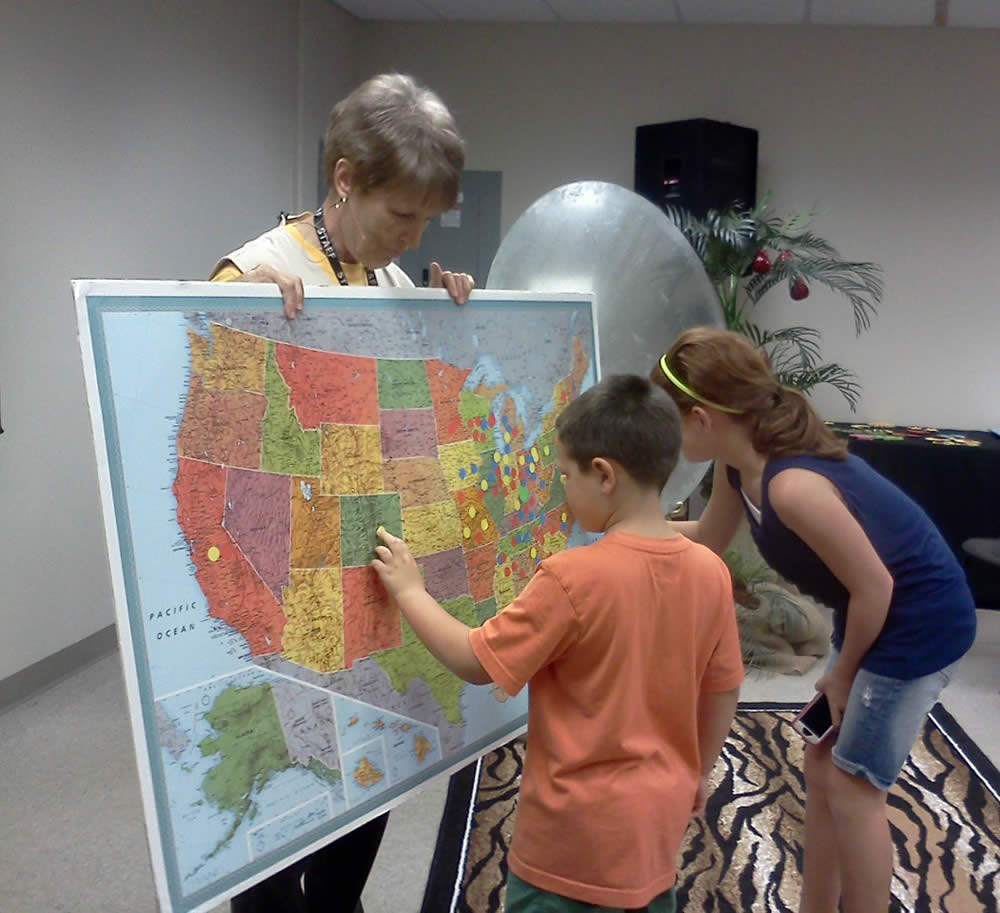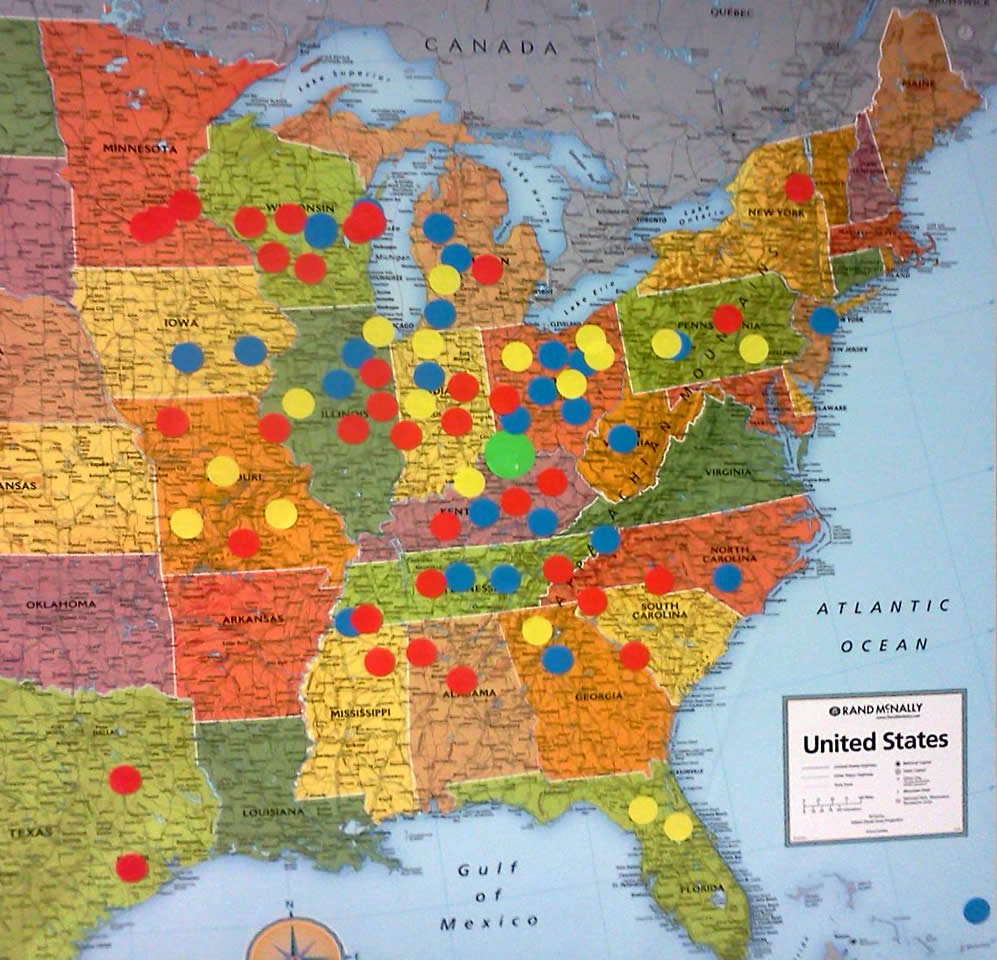 The first workshop of the week is "Fun with Genesis One," which starts off the week with "our big God" instead of "a big bang." The other workshops are "Fun with Fossils," "Monkey Business," and "Noah, All Aboard." We also offer a special one during Christmas Town.
The interactive nature of these workshops makes them both fun and engaging. Ruth draws information from the kids and the kids respond by asking her questions. She also includes good memory tools like hand motions that go along with the themes she is teaching.
For teaching aids, she brings to the classroom provocative items like skulls, fossils, tusks, and exotic animal skins. Not only that, she strives for hands-on workshop experiences and often lets her students hold these objects (a big thing for small children). But Ruth's workshops are not just for show; she also uses everyday examples from God's Creation to bring clarification to His Word for the young minds of her students.
The workshop always finishes up with crafts that are also memory joggers that will help the children remember what they learned each time they see them. All in all, both children and parents seem to enjoy the fun and exciting discoveries of our Answers for Kids workshops. Find out more about the Creation Museum's workshops.