We are coming up on our second annual Día Latino at the Creation Museum. This is part of an effort by Answers in Genesis and the Creation Museum that was initiated in June 2013 to reach out not only to the Spanish-speaking peoples of Spanish-speaking countries, but also to those who reside in the USA. On November 2, 2013, the first Día Latino was launched and approximately 400 Spanish-speaking neighbors came. With the help of many bilingual volunteers, we were able to provide our guests with five translated tours through the museum, and then they gathered together in our Legacy Hall auditorium for a relevance of Genesis lecture, delivered in Spanish!
In an effort to continue this outreach, we are pleased to announce our second annual Día Latino for Saturday, October 11, 2014. We are praying and planning for even more folks to come out and experience this day with us.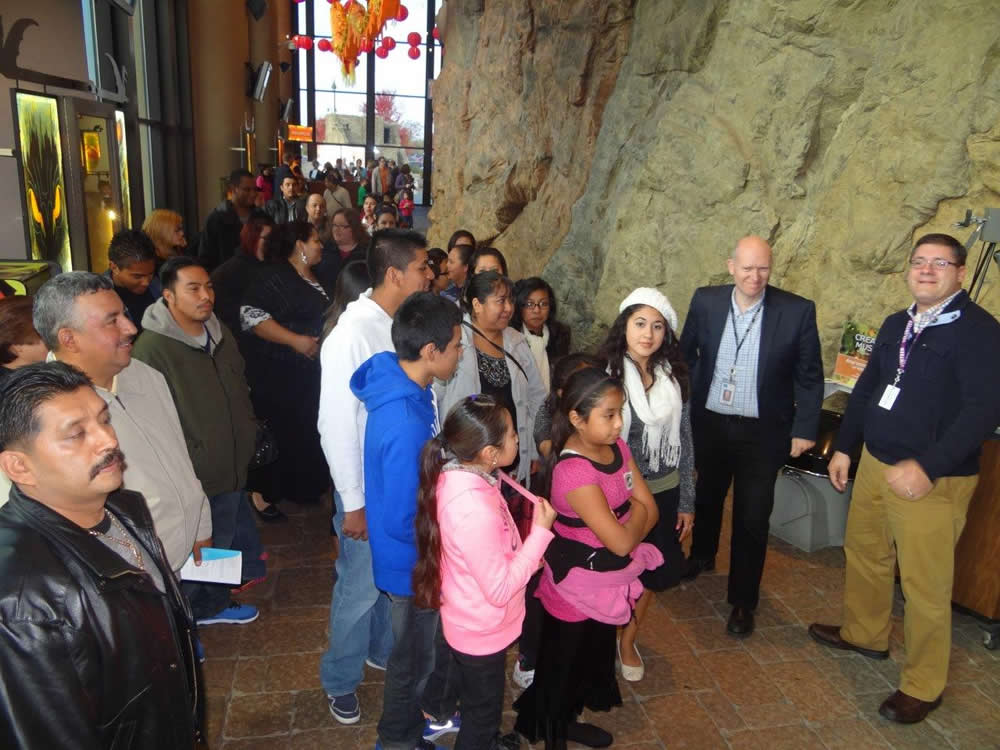 This year, we are planning on placing bilingual guides in key positions throughout the museum to give information in Spanish about the exhibits and to translate plaques when needed. We will also display some of our most recent Spanish translations of resources for our guests to follow up on what they learn during their museum experience. At 2:00 PM, we will meet again in Legacy Hall to speak on "The Origin of the Supposed Races" ("El Origen de las Supuestas Razas") in Spanish. In this talk, our guests will get biblical answers to such questions as where all of the languages and people groups come from, where Cain got his wife, the species within the dog kind, and human genetics! We will look at the fallacies of the teaching that there are different "races" and at how our place in the one and only human race means that we all share a common plight as estranged from God and how the gospel of Jesus Christ offers the only remedy.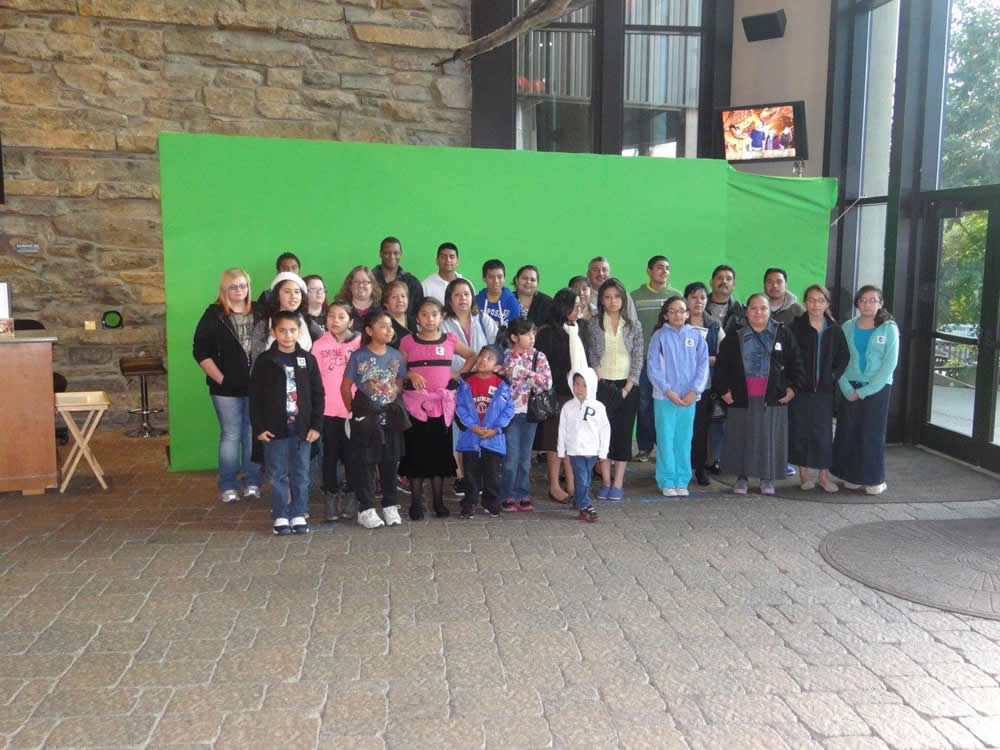 We are so pleased to be able to offer this as an outreach, to share the message of salvation from a biblical, historical viewpoint, and now in a way that breaks the language barrier for so many!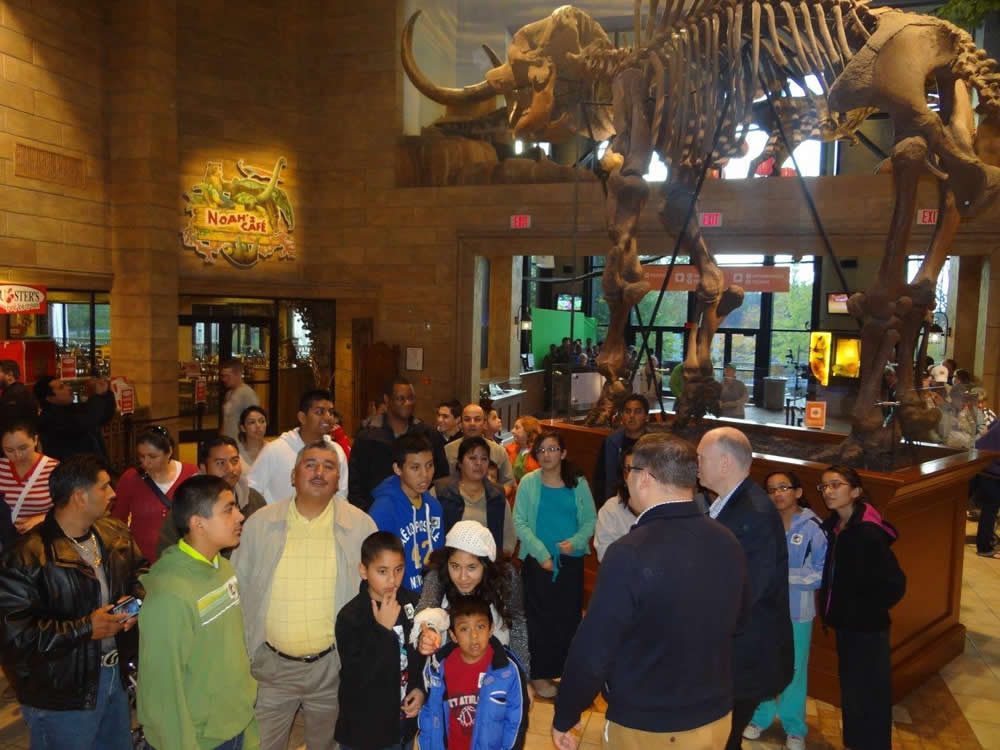 As you can see, this is sure to be a fun-filled and information-filled experience, so please invite your friends, family, and coworkers that speak Spanish—even you can come and polish up that high school Spanish that you thought you'd never use!
¡Gracias y Dios les bendiga!