With over two dozen dinosaur models at the Creation Museum, there are many photo opportunities for our guests! Probably the most popular for families and groups is the Saltasaurus that is located in the Grand Plaza out front.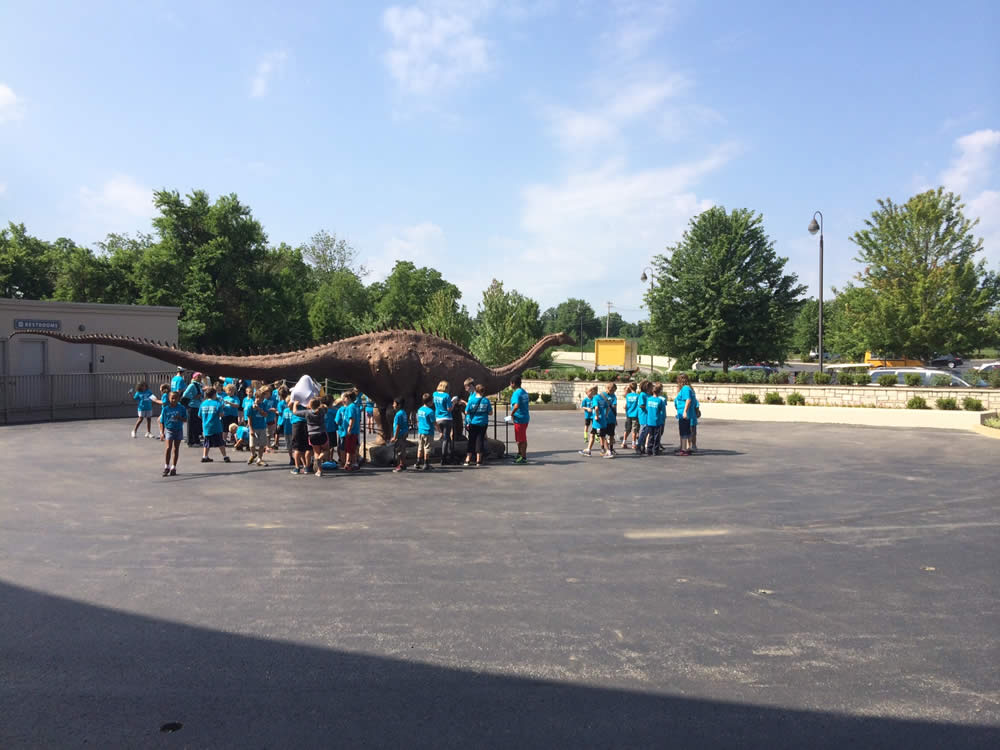 The next area where the cameras are sure to come out is in the Main Hall where one can see two children playing in an area occupied by two baby Tyrannosauruses. This is usually where the secular media will stop and take pictures—the coexistence of man and dinosaurs is outside the realm of their evolutionary beliefs. It's almost like their pictures are saying, "See, they really do believe that dinosaurs were created by God and lived at the same time as man!"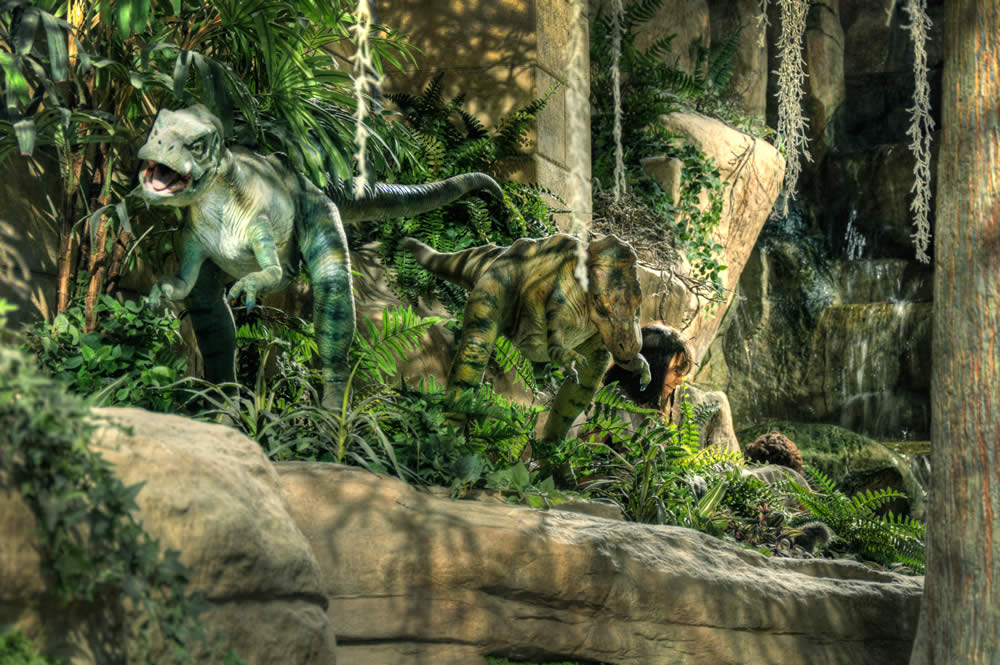 No doubt another popular photo op is the one beside the animatronic Utahraptor that growls and hisses over its prey, and sometimes causes adults and children to stop in their tracks!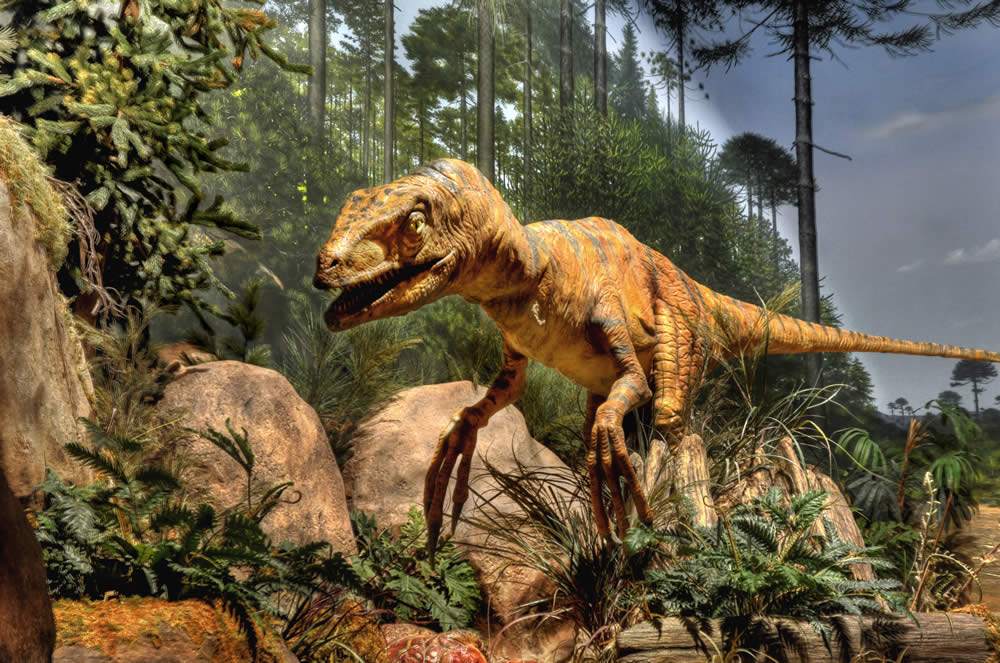 But the real show stopper is our new exhibit Facing the Allosaurus! What better place is there except in the vicinity of a $1.5 million exhibit to have your picture made?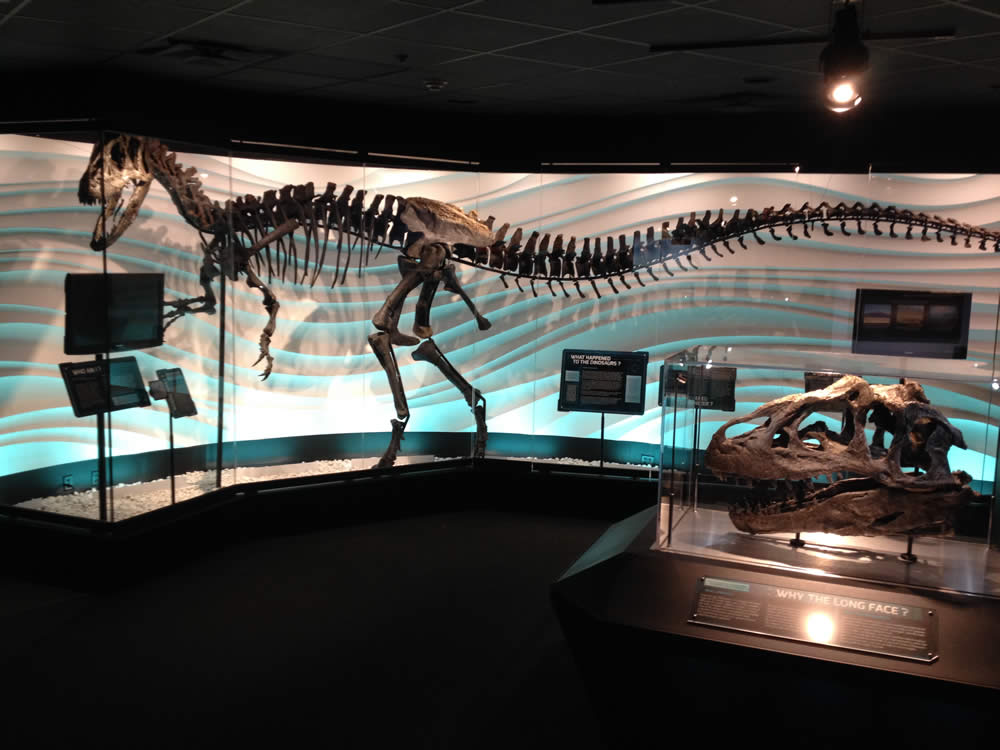 With kids though, they might just have a favorite in our famous Dinosaur Den where there is a full-sized Tyrannosaurus rex!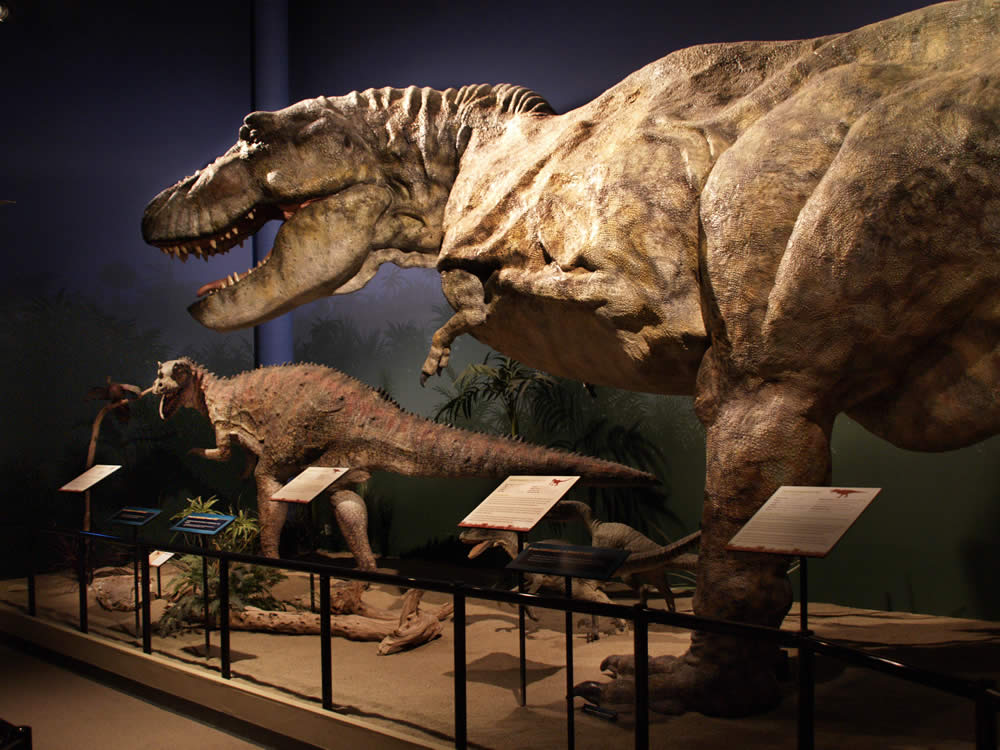 Come visit while kids are free, and don't forget to bring the camera!