Recently The Cincinnati Enquirer published an article titled, "Cultivating STEM talent: 'You have to grow them.'"  The article told about the challenge of not only getting kids with a passion for science, technology, engineering, and math (STEM), but also keeping them interested through college and then on to a career in the STEM fields.  The article went on to say that, according to the U.S. Census Bureau, 74 percent of students with a bachelor's degree in a STEM field are not employed in STEM occupations.
The Creation Museum this past month was privileged to partner with a new STEM camp called Camp Infinity, a first-of-a-kind camp that combined elite STEM education with creation apologetics training.  The campers were lodged at the nearby Potter's Ranch and then were brought over to the museum for STEM experiences and sessions, including robotics, astronomy, and zip-line physics.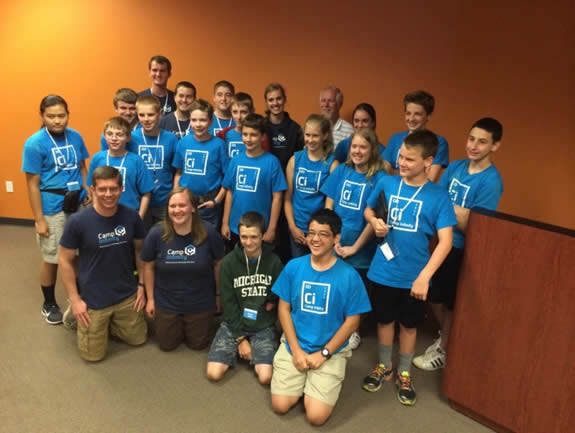 Besides getting to hear from our staff, these campers were treated to special speakers like Dr. Raymond Damadian, a Bible-believing Christian, who invented the MRI scanner.
Read more about Camp Infinity and watch for next summer's schedule so your child can plan to attend.
Pray that the Lord will raise up more STEM talent who have the Word of God as a foundation for their worldview!