The impact of visiting the Creation Museum can truly be amazing. At a recent staff meeting, we had the privilege of hearing the testimony of Scott Seigman as he spoke of his family's visit to the museum several years ago. At the end of their visit he was browsing through our bookstore and picked up a book that greatly influenced his life and caused him to be more proactive in sharing the gospel. Since that time, he has been to the Olympics with our Worldwide outreach program, passing out tracts and witnessing on the streets of Vancouver, London, and Sochi.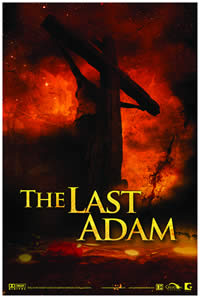 No doubt there are other stories of how a visit to the Creation Museum has had an impact on people's lives. Very few can sit through the fabulous video presentation of The Last Adam and not be moved. The Last Adam Theater is the dramatic finale of the museum's walk through history. After Adam's sin, mankind needed a Redeemer—the last Adam, Jesus Christ. Our guests hear the gospel of Christ's birth, death, Resurrection, and His ultimate return as shared in this clear and powerful presentation.
We at the Creation Museum would love to hear how a visit to the museum has had an impact of your life. Feel free to contact us and share your story with us.