Are you looking for a great idea for your small group? The following is from a leader of a group that visited recently:
Our New Vision Baptist Church small group came to the Creation Museum on Friday and Saturday, June 6 – 7th, from Murfreesboro, TN. We brought nine couples from our married couples' small group.

Our group had just enough time to get there on Friday afternoon to get the group their tickets and spend some time getting acquainted with the museum before we headed to dinner together and to a Cincinnati Reds baseball game. Saturday morning, the group came back to spend the whole day at the museum. Several people enjoyed the planetarium, zip lining, and the petting zoo. Other highlights that people mentioned were the Insectorium, the Allosaurus, and The Last Adam Theatre.

Several people mentioned coming back to the museum again and bringing family with them. Since some of the group carpooled, we had a lot of time for great discussion about the Creation account, dinosaurs, and our Christian worldview amidst our secular-minded world. We were all thankful that the museum actually addressed several of the very common and legitimate questions that believers and unbelievers have about Creation. The group was also impressed that every aspect of the Museum was done with such excellence. We are looking forward to coming back!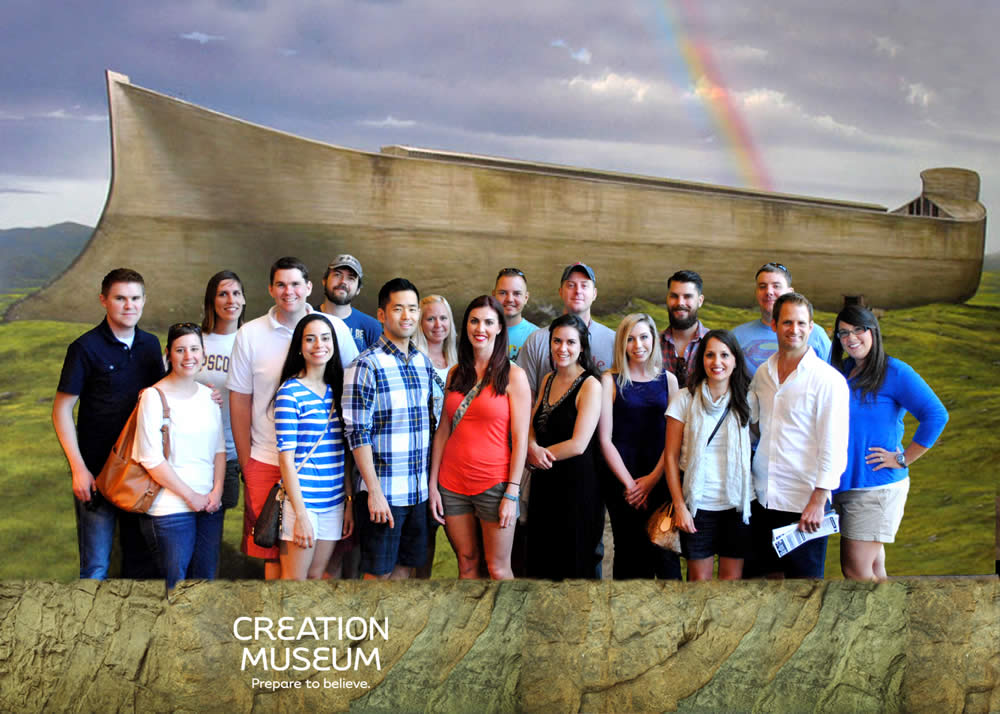 We are glad to receive groups, large and small. You can plan your group visit on our website and receive discounted rates on general admission.