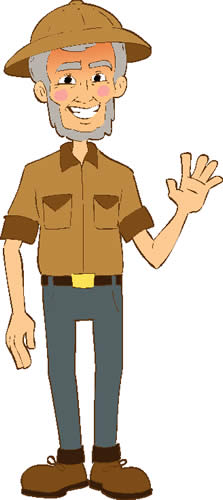 Hello everyone,
I'm Flat Ken and I travel a lot. But this summer I would love to travel with you and your family.
Print a copy of me to take along on your summer adventures. If you bring me to the Creation Museum with you this summer (kids get in free in 2014) and take some nice pics with me, you and your family could win prizes worth almost $1000—including a one year family pass to the upcoming Ark Encounter!
Can't make it to the Creation Museum this summer? We understand—but hey, did I mention Kids are Free this entire year? Simply take me on your already planned summer vacation or trip,  take some lovely pics of me hanging out with you on your vacation, and you might win a prize package worth over $500—including a one year family pass to the Creation Museum!
So visit our website for full contest rules and to print out your copy of Flat Ken. I hope you have a great summer and I hope to see you at the Creation Museum!
Sincerely,
Flat Ken