The number 171 is an incredible number!  Now you may ask what is so incredible about this number.  Well, this is the average number of volunteers per month that give of their time and talents here at Answers in Genesis in the greater Cincinnati area!  Some are retired, some are on vacation, some are on a missions trip, and some are on spring or summer break!  (And this number does not include the many that volunteer at various outreach events across the world.)
Several years ago, Steve and Ruth Carter moved to the area to help coordinate our volunteer program.  To show AiG's appreciation to all of these volunteers, they decided that AiG should host a dinner every year for those that were able to come.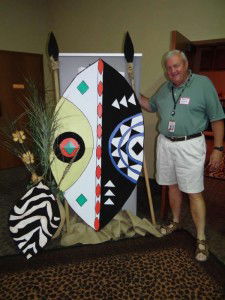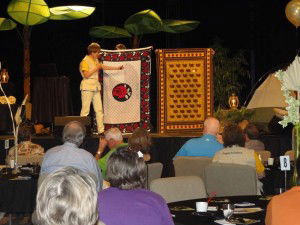 This year's dinner had more than 100 in attendance, including volunteers and their immediate family members. Volunteers came from as far away as South Carolina, New York, Michigan, and Cleveland, Ohio. This was our fifth annual appreciation dinner and was catered by our own food service.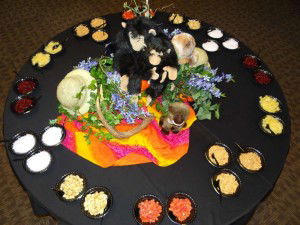 The evening had an African flair complete with the speaker being Bill Schuit, the director of the American branch of Liebenzell Mission.  He not only was born and reared in Africa, but he travels there frequently in his current position as a missions leader.