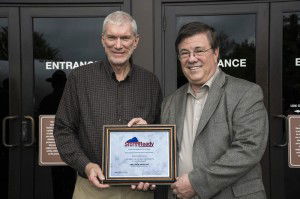 The Creation Museum has earned the "StormReady Supporter" designation from NOAA's National Weather Service for completing the severe weather preparedness program.
The museum's safety team met a rigorous set of criteria covering warning communications and emergency planning to earn StormReady Supporter status, and is now better equipped to handle severe weather emergencies.
Read more about this significant designation in our lead article for today.