This past weekend over 100 Creation Museum members and their guests enjoyed fishing, fellowship, and fun. Since this is the fifth year for this event, many families have made it an annual tradition. One of the favorite aspects of this event is the chance to catch up with old friends and make new friends from all over the country!
Fishing this weekend was great. The fish stories were even better! Almost everyone that cast a line caught a fish. One boy even caught a bull frog. In the picture below, a boy caught a fish with just a little red piece of plastic, some line, and a hook!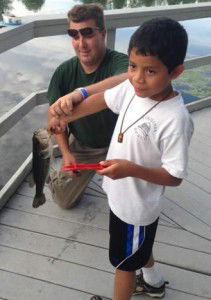 When they were finished fishing, the kids explored the botanical gardens, played volleyball, hide-and-go-seek, and, of course, roasted marshmallows!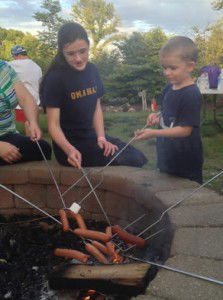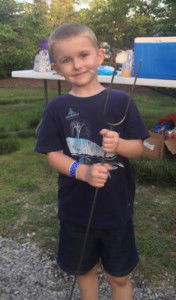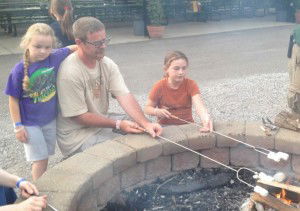 Sunday morning we received some rain but it helped cool down the temperature. Dr. David Menton presented a wonderful devotional for the campers and stuck around to answer questions and roast some hot dogs for breakfast!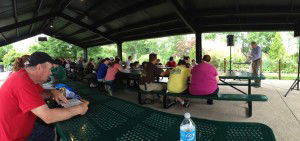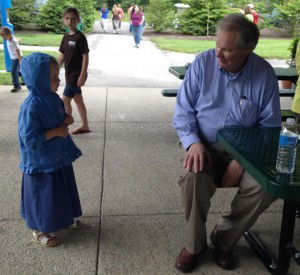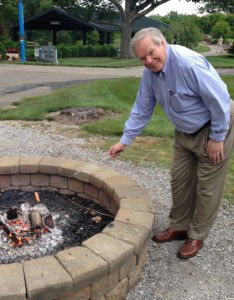 Mark your calendar for next year's members Family Fishing and Camping weekend on June 6, 2015.