Have you ever wanted a guided tour of the Creation Museum's dinosaurs? You can join Buddy Davis on a tour of the Creation Museum as he shares his knowledge of dinosaurs! Of course, there's a lot that we don't know about dinosaurs—like skin color—because we have never seen a living one, and fossils don't come with tags. Buddy will explain that what we think we know about dinosaurs depends on our interpretation of "fossil facts" and our worldview.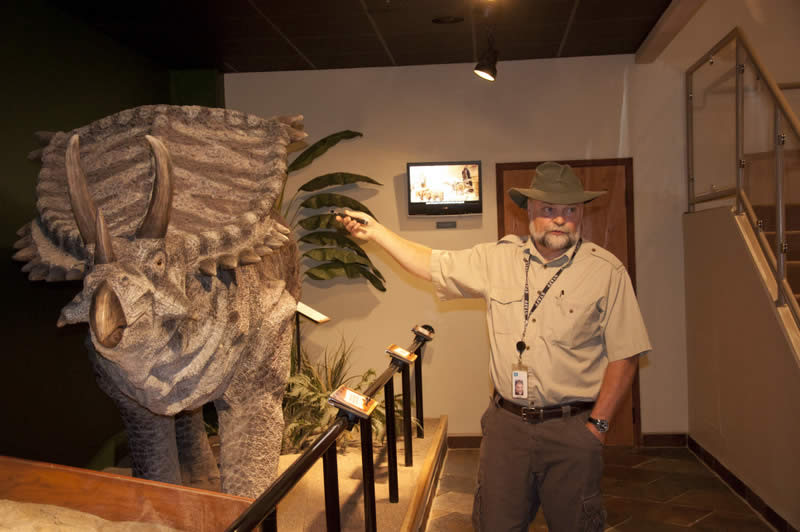 Tour participants wear an audio device enabling them to easily hear the speaker. Tickets are just $5.95 for age five and up. Children under age five are free but will not receive an audio device. If you wish for your young child to have his own audio device, a ticket will need to be purchased for him as well.
Read more information about the Family Dinosaur Tour and see a list of upcoming tour dates so you can plan your next visit!