This weekend the Creation Museum hosts its fifth annual Family Fishing and Camping event for its members. Registered campers from six states and one province (KY, OH, IN, MA, PA, MI, and Ontario) will enjoy an evening of fishing, a fire for roasting marshmallows, picnicking, and sleeping under the stars!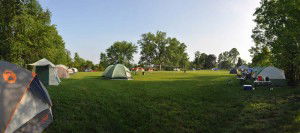 Two brothers with large families that live in opposite directions from the museum plan to meet here again this year.  Last year they made a tent city with all of the cousins' tents connected.
According to another participant named Monique,
My family has made attending the family camping/fishing event a yearly tradition.   It has been such a blessing for us to spend time with other Christ-centered families in such a beautiful environment.  Thank you for making this unique experience available to your members!
Our gorgeous three-acre lake is full of bluegill and bass, and we have several locations where our members can cast a line into the water.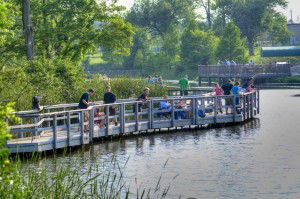 Here is a picture of an 18.5-inch largemouth bass caught earlier this spring: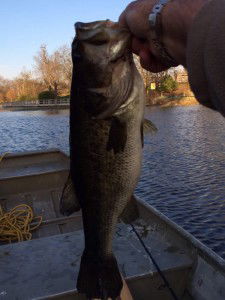 And it just so happens that Kentucky allows anybody to fish this weekend with no license required.
Learn about other members-only events.