This week guest and food services have been training our seasonal staff to get them ready to help us make the summer crowd's visit the most enjoyable and memorable as possible.  Here is a picture of guest services staff–in-training having lunch with the president and CEO of Answers in Genesis, Ken Ham.  It is not often that new staff get to sit down and have a pleasant lunch with the boss, so this was a real treat!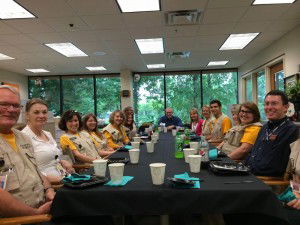 Also, the wall in the Grand Plaza in front of the museum is coming along nicely!  We thank God for the weather that has been very cooperative.  First it was filled with pea gravel and then came the top soil. Now all that's left is the stone work  as well as turning our grounds crew loose planting flowers and shrubs so that the Grand Plaza is just stunning!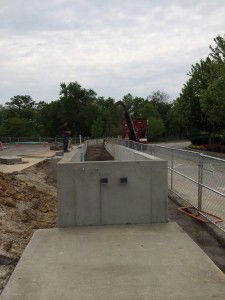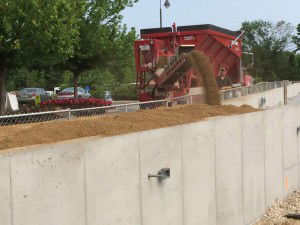 We have been needing this addition for quite some time, and we have generous donors to thank!