It's not too soon to make summer plans!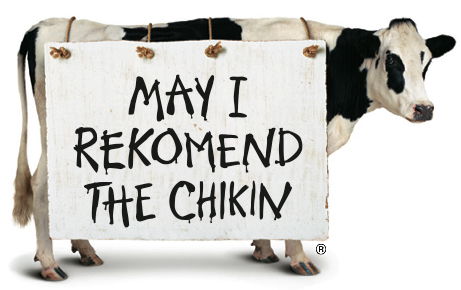 We packed a trio of family favorites into this fun-filled, Christ-centered night on July 11, 2014! We'll start the evening at 6:00 PM with a delicious Chick-fil-A buffet dinner, complete with a visit from the famous Chick-fil-A "cow." This cheerful spotted bovine always brings smiles to the little ones' faces, and the mouth-watering buffet will make it easy to "eat mor chikin" as they say.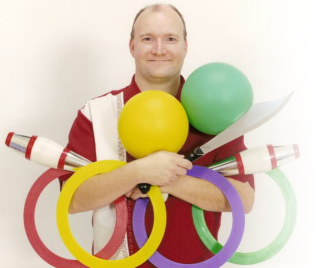 After dinner, world-champion juggler David Cain will enthrall the audience with his astounding skills and tricks. Even better, David, known as the "Juggler for Jesus" weaves the gospel message and other biblical truths into his act in an incredibly engaging, eye-opening way. A professional juggler for 29 years, David has won 15 gold medals at the International Jugglers' Association (IJA) championships. He is even a Guinness World Record holder and currently has over 20 world records! David also entertains with the arts of lasso spinning, boomerang throwing, plate spinning, and countless other skills. He gets the audience involved in the act, so be ready to participate! Find out more about David at christianjuggler.com.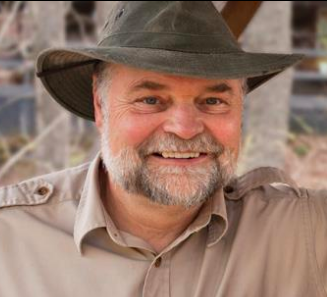 But wait, that's not all! Buddy Davis will close out the evening with some special songs, capping off a fun family night with a true Answers in Genesis family favorite. Buddy is an acclaimed, multi-talented artist, and whether he is playing one of his catchy tunes like "Here Kitty Kitty" or singing a hymn, his music is loved by young and old alike. The best part is that Buddy's infectious love for Jesus and passion for truth and the gospel comes through in every performance.