Plan on joining us on Saturday, October 19, for our Fall Photography Workshop at the Creation Museum.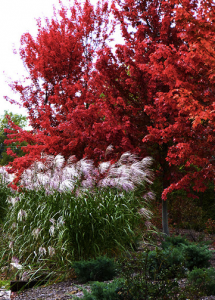 The topic for this class will be "Fall Color and Photoshop." Get ready to capture fantastic images of the wonderful autumn colors, then learn how to enhance your photos using Adobe Photoshop. Our goal is for everyone to be able to go home with images that you'll be proud to hang on your wall.
Our seasonal photography workshops are led by staff photographers Marty and Deb Minnard. Don't delay! This class is limited to 20 participants.
Requirements
This is a computer class, so a laptop is required. We will be working only in Adobe Photoshop (any version), not Adobe Elements. If you don't have Photoshop, we suggest that you
download a 30-day trial
for the class. No other programs will be used. Please have it installed when you arrive. Also, be sure to bring an extra media card.
At a Glance
Topic:  Autumn Color and Photoshop
Date:  Saturday, October 19, 2013
Time:  9:00 AM–5:30 PM
Cost:  $35.00
Equipment Needed:  camera, laptop computer, extra media card(s), card reader or download cable
Equipment Suggested:  kneeling pad, rain gear, umbrella, large zip-lock bag (to go over a camera if it rains), a photographic reflector if you have one.
Schedule
9:00 AM—Introduction and Orientation 10:00 AM—Shooting in the gardens Noon—Lunch time 1:00 PM—Meet at green screen then more shooting in the garden 3:00–5:30 PM—Work in Photoshop