Hey Homeschoolers! Are you looking for a new resource to teach biblical truth to your children for the homeschool year? The Answers Bible Curriculum (ABC) program covers the entire Bible in chronological order in three years. It provides answers to the issues that confront today's culture through the media, school, friends, etc. ABC provides a thorough understanding of the authority and primary teachings of Scripture and all ages are equipped to defend the Bible and grow closer to Jesus Christ as they apply God's Word in their everyday lives.
Although ABC was developed for Sunday school, it works wonderful in your homeschool as well!

Each day this week, find out what these homeschool bloggers have to say about the Answers Bible Curriculum and how they are using this program in their own homeschool:
(Direct links to these blog posts will be updated each day this week.)
Did we mention that each blogger is hosting a giveaway on their blog as well? All eight bloggers are hosting a giveaway for you to have a chance to win the first two quarters of our ABC Sunday School curriculum to use in your homeschool too!
You can also find out what Ken Ham has to say about this wonderful resource for teaching our children biblical truth in a video he's created for you (just click on the image below).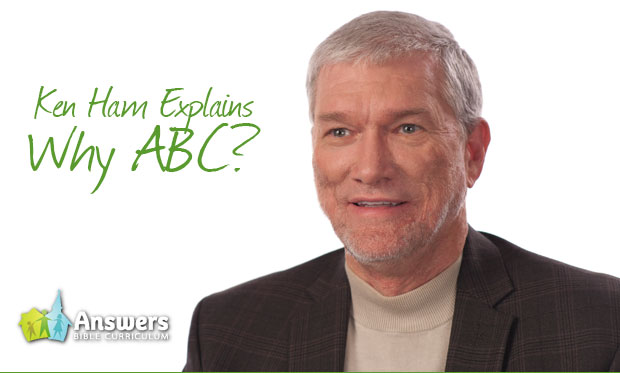 If you're a homeschooler, we would love for you to join us in our many social media communities. Teaching biblical truth is so important and Answers in Genesis wants you to know that we are here for you. We'll see you there!