The rain storms held off while Creation Museum members and supporters explored Caesar Creek Lake Park for fossils on Saturday, June 1. Some came from as far as Wisconsin for this unique experience!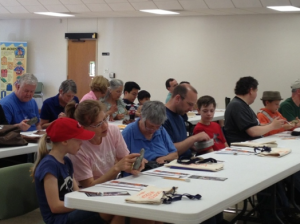 The day started out with a hands-on presentation by staff geologist, Dr. Andrew Snelling, describing what kind of fossils we would find.
Then the majority of the morning was spent searching for incredible fossils!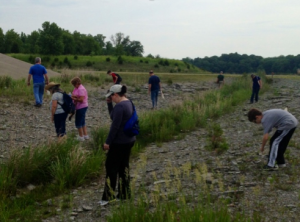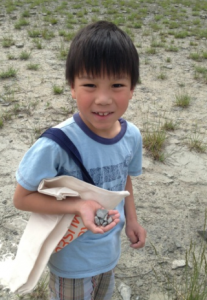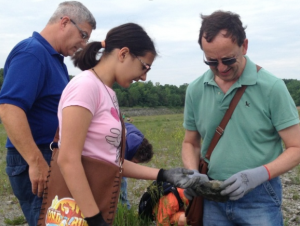 After lunch everyone showed off their prized finds, which they could take home with them. Dr. Snelling concluded with a presentation on how so many fossilized sea creatures ended up in Cincinnati, Ohio.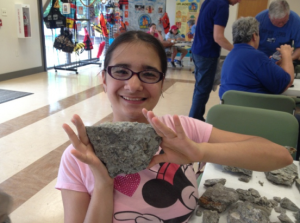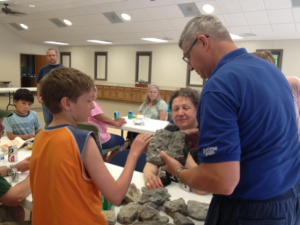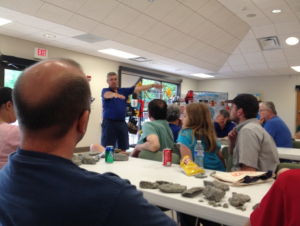 Join us on September 14 for the next fossil hunt. More pictures from this fun day can be found on the Creation Museum Facebook page.