Last year, we opened an exhibit featuring one of the most famous fossils ever discovered, known popularly as "Lucy."
Lucy is the "poster girl" of human evolution, a member of the same family from which modern humans arose. At least that's how artists present Lucy in secular museums.
Check out this recent article from Answers magazine that was written by artist Doug Henderson to learn more about how we brought Lucy to life at the Creation Museum!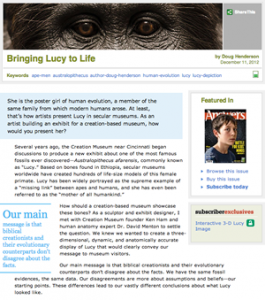 You can also learn more about Lucy with this interactive 3D image from Answers magazine.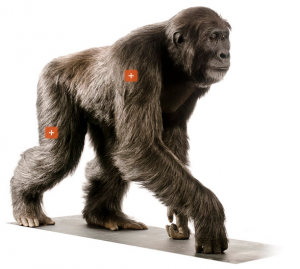 Answers magazine is another outreach of our parent ministry, Answers in Genesis. Learn more about this award-winning worldview resource on the website, answersmagazine.com.