The Garden of Eden mentioned in Genesis must have been a beautiful place—of course, that was before sin changed everything (see Genesis 3). And, of course, the Flood of Noah's day totally destroyed the pre-Flood world, including the Garden of Eden.
So, while we can't visit the Garden of Eden today, you can visit the spectacular gardens at the Creation Museum and—despite our Fallen world—get a sense of the beauty of God's original creation.
For many fans of the Creation Museum, the next four weeks are the best time of the year to visit. Not only do guests avoid the possibility of some long lines during the summer months, but also the gorgeous gardens are coming into full bloom. The entire botanical gardens have become quite lush.
Here are two photos of the driveway leading into the Creation Museum, showing many tulips and other flowers in bloom: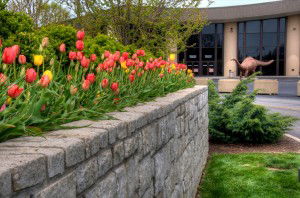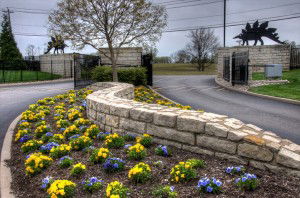 Here is a couple strolling through the colorful botanical gardens: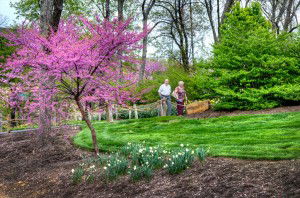 Another photo was taken at the back of the AiG offices and near the lake's gazebo: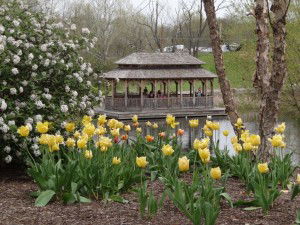 Also, we are installing a zip line across the lake in front of the museum. We'll share more about the zip lines and their purpose in a future blog post.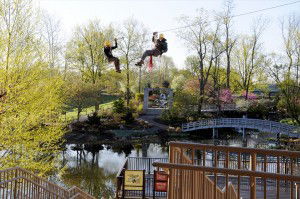 Plan your trip at CreationMuseum.org.
Note: this post was adapted from a blog post by Ken Ham that appeared April 29. (By the way, thank you to Deb Minnard, Marty Minnard, and Mark Looy for these photos.)