The Ark Encounter design team (all members of which previously worked on the Creation Museum) has designed a new Ark exhibit just outside the entrance of the Creation Museum.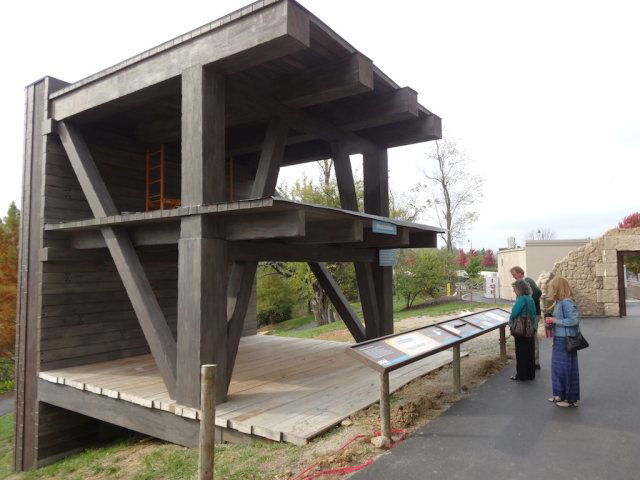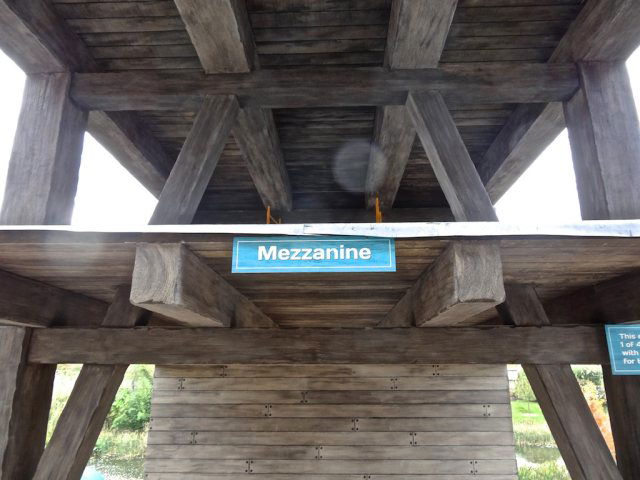 To give you a perspective of the Ark's size, Foto FX photographer Deb Minnard created this image showing the Ark superimposed on the Creation Museum and AiG offices. Look to the left and you will see the Ark bay. This helps you get an idea of the size of the Ark and how this bay fits into the Ark.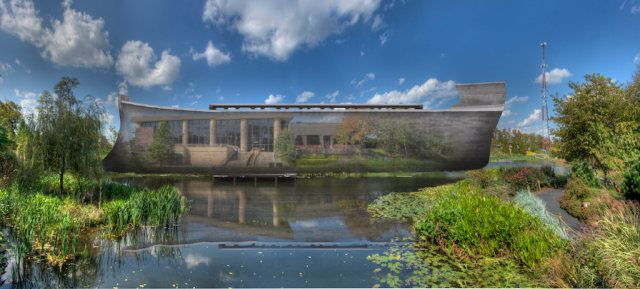 The Ark Encounter will be located in Williamstown, Kentucky, about 40 minutes from the Creation Museum. The property is at exit 154 on Interstate 75 between Cincinnati, Ohio, and Lexington, Kentucky.
Visit ArkEncounter.com for more information about this amazing project!