Back by popular demand, the Creation Museum is holding another "Evening to Remember" on Friday, February 15, 2013.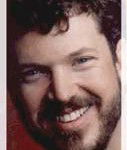 This special evening begins at 6:00 PM with an inspiring message about love and the biblical view of marriage from Creation Museum Founder Ken Ham. After Ken's talk, couples will dine in our spacious Legacy Hall. The delicious buffet-style meal will include a signature salad, several entrée items, and a scrumptious chocolate dessert.
You'll enjoy dinner music by gifted songwriter, artist, and producer John G. Elliott. John has won a Dove Award and performed praise-centered concerts in over 25 countries.
After dinner, John will treat everyone to a special concert. Enjoy this Christ-centered evening for only $34.50 per person. Call Customer Service at (800) 778-3390 to reserve your tickets today. The reservation deadline is Friday, February 8.