Recently, a Robotics team from Bob Jones University ran workshops at the Creation Museum.
The BJU Science and Technology Ministry Team teaches students to program robots using what's called the Lego Mindstorms NXT ®. Participants, who are placed in teams of three, learn teamwork and hone their problem-solving skills. This eye-opening workshop helps young people appreciate the complexities of God's creation through the exciting study of robotics.
Here are some photographs taken during the workshops: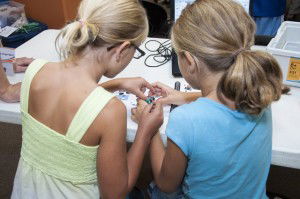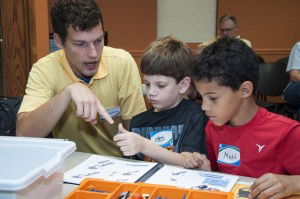 Check out our Online Events Calendar to find out what's going on at the Creation Museum each day!