We have a host of great events lined up for our 5th Anniversary Celebration weekend at the Creation Museum. Join us on Saturday, May 26, for a very special concert featuring the Southern Gospel group Legacy Five performing in the museum's Legacy Hall.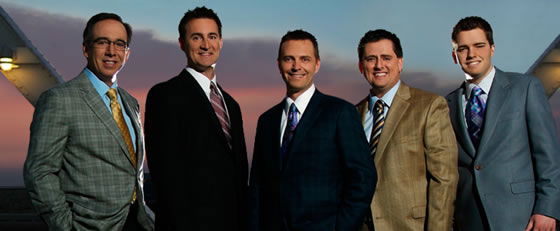 Legacy Five has been recognized year after year as one of the top musical groups. They've been awarded "Recording of the Year" from the Southern Gospel Music Association as well as two Dove awards. Your family will love hearing the message of Christ in four-part harmony!
Tickets for the concert are only $5. Members of the group will be on hand at 6 PM in the lobby of Legacy Hall to meet you. The concert begins at 7 PM.
Call Customer Service at 800-778-3390 for more information.