By the time mid-February rolls around, those cold-weather blues need to be warmed up with a break from the ordinary, don't you think?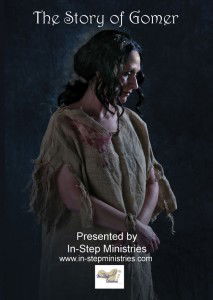 Join us for a heart-warming, soul-satisfying evening as we host "An Evening to Remember" here at the Creation Museum. Our own Geri Campbell, who played "Elizabeth" in our recent Christmas Town event, will do her one-person dramatic presentation, "Gomer."
This heartfelt presentation is adapted from the book of Hosea. Geri wrote this story years ago and has performed it in front of numerous audiences across America and even in Holland. Geri says, "The purpose of this drama is that mankind will know and understand the incredible and unrelenting love that God has for His people. For those who have yet to know Him, and for those who have fallen away, the story of Gomer will bring this message of love and redemption to an intensely personal level."
You can read more about Geri and her ministry on our previous blog post.
Dinner Is Served
While the feature of the evening will be the drama, we would be remiss if we didn't tell you about the mouthwatering buffet meal that will get the evening started! Menu items include: sliced roast beef in gravy, spinach and artichoke chicken, grilled garden vegetables, roasted garlic mashed potatoes, creative signature salad, assorted rolls and breads, and assorted Chef's Choice desserts featuring chocolate.
Reserve your spot today by calling Customer Service at (800) 778-3390.  Cost is $37.50 per person, and the registration deadline is January 31.