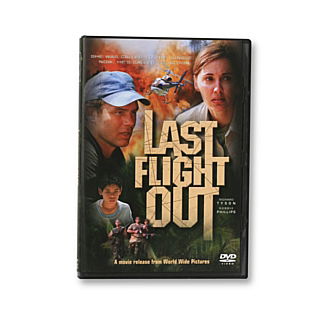 Make plans now to join us on Friday, March 9, 2012, for Family Movie Night at the Creation Museum.
The feature presentation will be the movie Last Flight Out. This film, produced by the Billy Graham Evangelistic Association, delves into important truths about family, friendship, and responsibility.
As with all our Family Movie Nights, there is no charge for admission. Snacks and beverages will be available for a modest charge. The movie begins at 7 PM.
For more information about this and the other Family Movie Nights at the Creation Museum, visit our movie night webpage or call Customer Service at (800) 778-3390.