We had a great time earlier at our local Chick-fil-A in Florence, Kentucky, during their Tuesday Family Night. We had a booth where we set up a large display of fossils, activity sheets, and more for kids to stop by and take.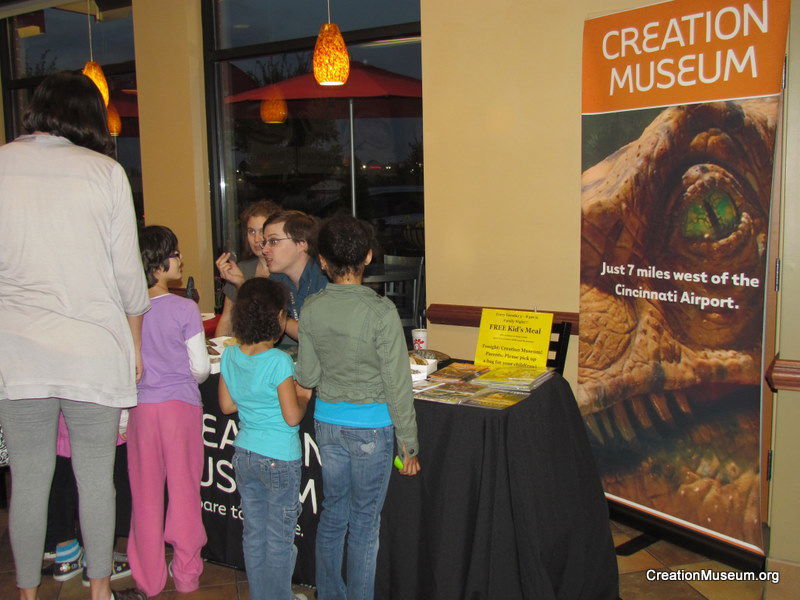 Children were asked by museum staff to guess what some of the fossils were, including the ever-popular coprolite (we'll let you guess what that is). Each child was offered a choice of a turtle scute or manatee bone fossil to take home.
Thanks, Chick-fil-A, for a great evening!