Our annual Raptor Run continues to solidify its place as a highlight on the Creation Museum event calendar. This past Saturday's run was a huge success—and the great weather made it even better!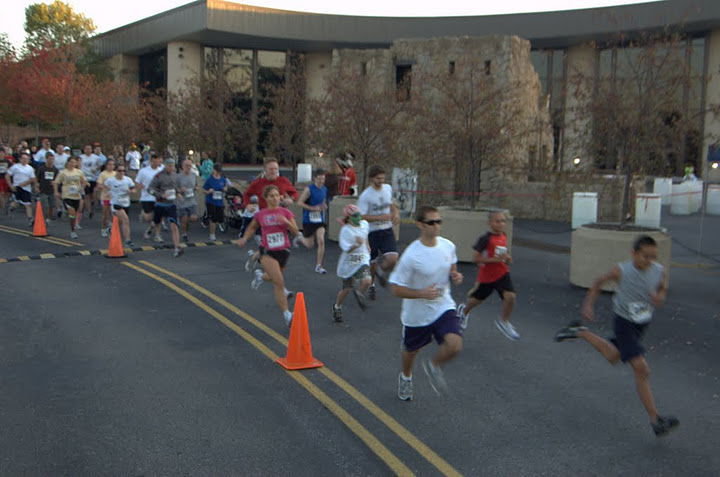 Runners, walkers, and rollers were met on Saturday morning with a host of goodies from sponsors, including the Chick-fil-A cow. Balloon artists John and Ynita Swomley were a bit hit with their amazing creations!
Each runner received a finishing medal and a ticket to the Creation Museum. Our first place finishers were Brandon Vander Weide (19:38) and Bethany Stecher (22:22). Check out GHG Timing's website for complete race results.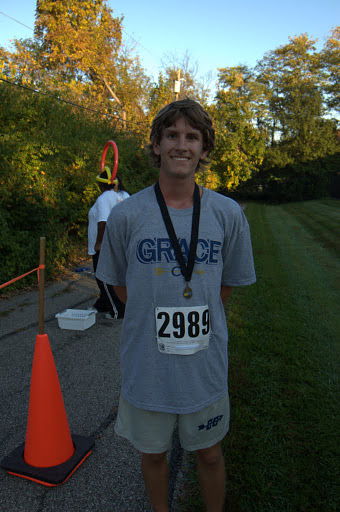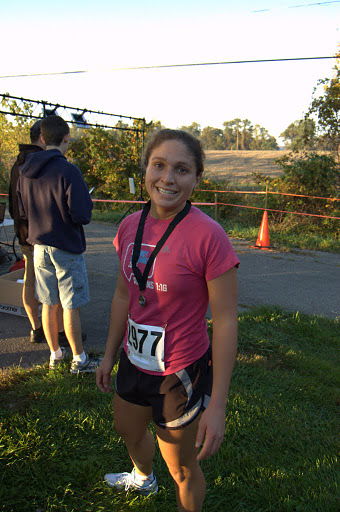 Check out our Raptor Run Photo Album on Picasa for more pictures from our race photographer, Amanda Runge.
The top two finishers in each category received prizes from the Dragon Hall Bookstore—including books, DVDs, and more! Our first place finishers won Premium Annual Passes!
Next year's race is scheduled for October 20, 2012. Be sure to keep an eye out on our website for details in the upcoming months!