There's been a lot of digging around the Creation Museum this summer! With the new observatory going up near the lake, and a couple of dinosaur digs under our belt, there are always new adventures going on around here.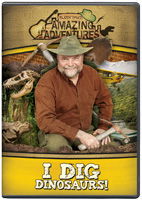 Our own paleo-artist, speaker, singer, and songwriter, Buddy Davis, is back from two successful digs in Montana and has a new DVD called I Dig Dinosaurs. During this 25-minute presentation, Buddy takes you along on an adventure to the Badlands of Montana.
This fast-paced DVD overflows with fun Bible-based dinosaur facts that kids (and adults) will love. Plus there's a ton of bonus features, including a look inside Buddy's dinosaur design studio, a peek at the mechanics that power the animatronic beasts at the Creation Museum, extra teaching about the creatures in the Creation Museum's Dinosaur Den, and much more!
Here's a sample of the DVD.
Order your copy of Buddy's I Dig Dinosaurs DVD from our Online Bookstore today!
Wordsower Continues USA Tour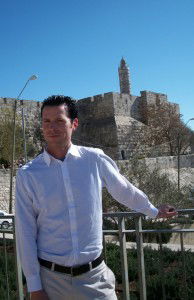 Several weeks ago, Tom Meyer with Wordsower Ministries, recited large passages of Scripture to Creation Museum audiences—including Genesis 1-11 and the entire book of Revelation from memory! If you're in the Fergus Falls, Minnesota, or West Sacramento, California, areas, Tom will be in a church near you soon. To find out more about Tom's ministry, visit his website at www.thescripturecannotbebroken.com.