A special gathering of Creation Museum supporters and staff enjoyed an evening of music, a challenge from Ken Ham, and a behind-the-scenes update of the Ark Encounter project during the dedication of the museum's new 1,000-seat auditorium, Legacy Hall.
The event began with a performance from the Creation Museum's own, Buddy Davis. Buddy sang a few familiar tunes, as well as a new song, which we hope will appear in a future recording.

Museum founder and CEO Ken Ham challenged the audience about leaving a legacy for future generations. We praise the Lord for the legacy that for this new auditorium that will be used to reach thousands of people.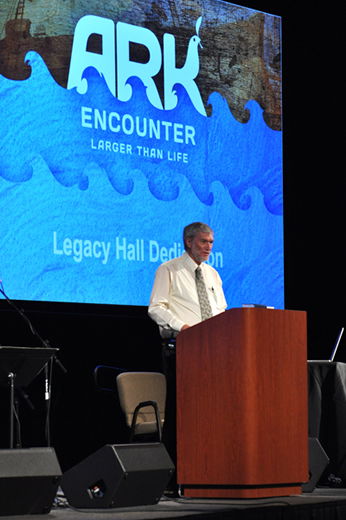 The Creation Museum and Ark Encounter Design Director, Patrick Marsh, shared with the group an update on the progress of the Ark Encounter, where a full-size Noah's Ark will serve as an anchor for the theme park.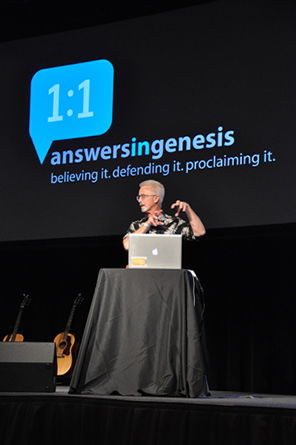 You can find out more about the Ark Encounter by visiting the website: www.ArkEncounter.com.
Be sure to keep an eye out on our website, www.CreationMuseum.org, for information on how to book Legacy Hall for your group!
Today's Photo
Leave a caption for this sea creature that's found in the Flood Geology section of the museum!