Happy Monday everyone! It was a hot, busy weekend at the Creation Museum. Temperatures are expected to cool off this week into the lower 90s!
We have a great week ahead of us. Buddy Davis (who celebrated his birthday this weekend) and his second team of dinosaur fossil diggers just arrived in Glendive, Montana; the Summer Photography Workshop begins on Friday; and there are a host of events each day that your family is sure to enjoy. If you're visiting the museum this week, be sure to check out our Online Events Calendar.
Summer Photography Workshop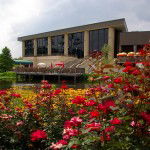 Room is still available for this Friday and Saturday!
There are still a few slots left for this Friday and Saturday's Summer Photography Workshop. Led by staff photographers, Deb and Marty Minnard, these seasonal courses cover the principles of basic exposure and equipment, photographing flowers, and low-light shooting. The class will concentrate on photographing in the botanical gardens and then the exhibits in the museum.
You can view some of the photos from previous workshop participants on our website.
Sheila's Garden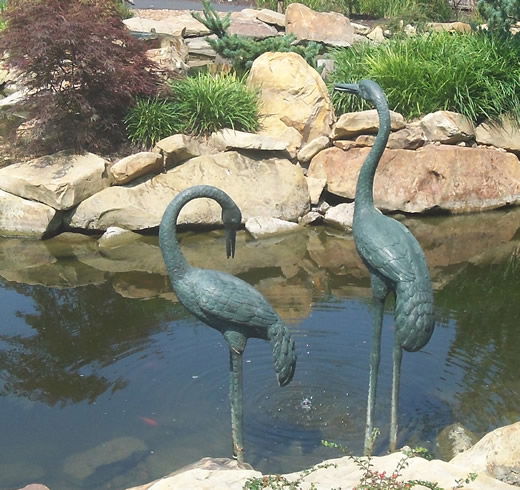 The photo from our last blog post came from a newer section of the Creation Museum Botanical Gardens, Sheila's Garden.
Sheila's Garden was dedicated last July in honor of our good friend who provided the support necessary to build the koi pond and gardens. Here are some more photos from this very special place.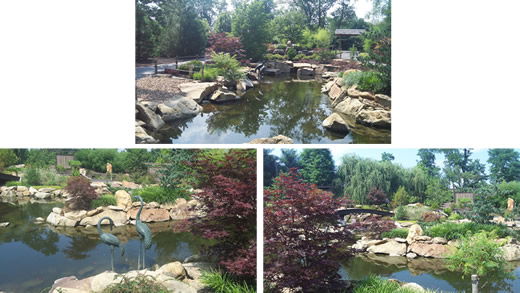 Today's Photo
Monday morning isn't the only time of the week that you'll find a slow-moving animal in the museum's Main Hall. The chameleons always seem a bit lethargic. Give us your best caption for this guy.