Happy Friday everyone! We hope you've been enjoying the updates this week from the Dino Dig with Buddy Davis. We're also enjoying your entries in our "Caption the Photo" contest. Be sure to check out today's photo at the bottom of this post.
The week got off to a hot start with temperatures in the 90s! Thankfully, things have cooled off and we've been enjoying the "cooler" temperatures over the past couple of days. It's a great time of year to visit the museum!
Dino Dig with Buddy Davis
Buddy and his team of dino diggers are finding more than dinosaur fossils in the Glendive, Montana area. Here are some photos from yesterday's dig.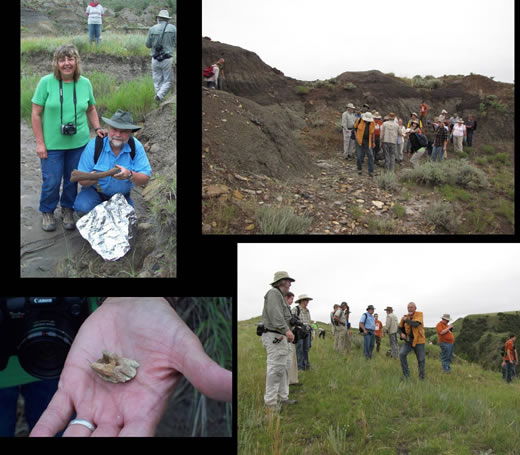 Be sure to check out Buddy's Facebook page for more photos and updates from Montana!
Friday's Caption the Photo
Here's today's photo. Be sure to enter your comments on our blog to be entered into the contest.
Wednesday's caption winner is Meg, who wrote, "So THAT'S what happened to my other rib..." Meg will be entered into our random drawing (taking place on Monday) for four museum tickets and some other goodies from the Dragon Hall Bookstore.
Find out how to participate in our "Caption the Photo" contest by checking this past Monday's blog post.