Don't miss today's photograph at the bottom of this blog entry so you can enter our "Caption the Photo" contest!
Dinosaur Dig—Day 1 in Glendive, Montana
Our resident dinosaur expert, Buddy Davis, is in Glendive, Montana, for a dinosaur dig. Yesterday he was interviewed by two local radio stations.

Dino dig participants register and meet Buddy and Otis, their leaders for the week.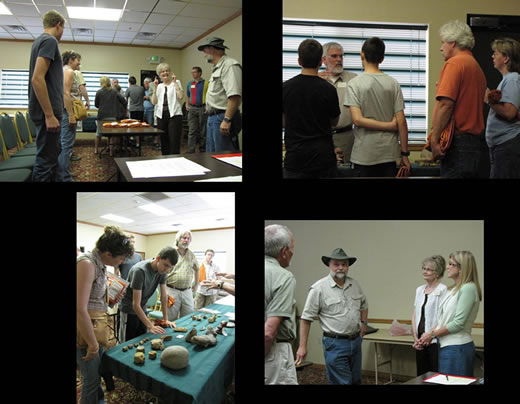 After dinner, Buddy shared his talk entitled, "Dinosaurs—Separating Fact From Fiction."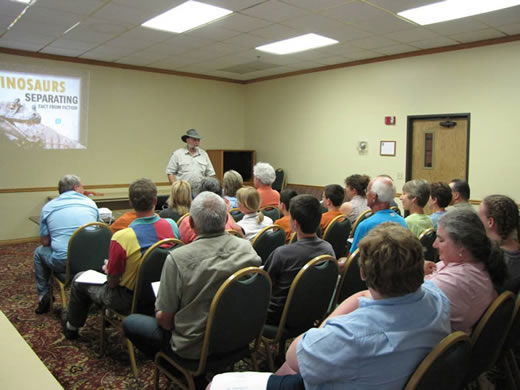 The dig begins this morning and the day will conclude with another talk from Buddy.
"Caption the Photo" Contest
We had nearly 200 captions to yesterday's photo, which featured a dinosaur holding two Coke bottles from our Noah's Cafe! The museum staff is determining the winner, and we'll post the winner from each day later this week.
Here's today's photo: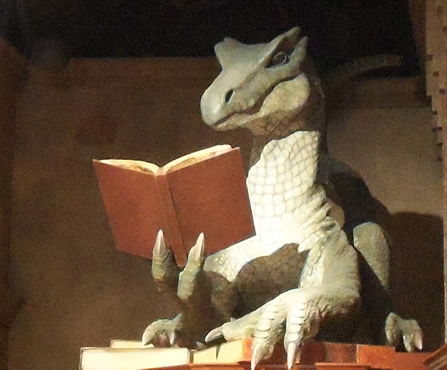 Each day this week, we'll be posting a photo, and we'd like you to come up with the most creative caption for it. Leave a comment on our blog, and the winner from each day will be entered into a drawing to win a Creation Museum prize package, which includes four tickets to the museum, a Souvenir Guide, and other goodies from our Dragon Hall Bookstore. The prize drawing will be announced on Monday, July 18, 2011.
We look forward to seeing your comments on this blog! For contest rules, visit our blog post from yesterday.