This is the second part of our tour around the Main Hall at the Creation Museum.
Waterfall Display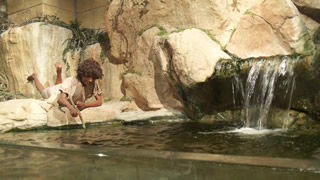 The waterfall display in the Main Hall is possibly one of the most photographed spots in the Creation Museum. Two infant T. rex dinosaurs are standing next to a couple of children at play. The purpose of this exhibit is to challenge guests with the coexistence of dinosaurs and people right at the very beginning of their museum experience. Live gar fish swim in the pool-showing how "living fossils" have not changed from what we find in the fossil record.
Live Animals
Unique displays and live animal exhibits such as the colorful variety of finches, poison dart frogs, and the versatile chameleon not only fascinate but also teach important truths concerning the book of Genesis and God's creations which exist all around us.
Meteorite Collection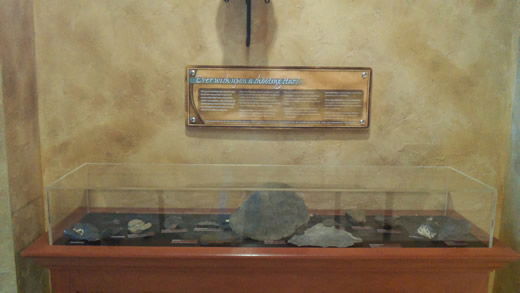 An exhibit on loan to the museum includes 13 meteorites which were found in a variety of locations around our planet—including the United States, Mexico, Canada, Argentina, and Australia . This space rock collection includes a 31 lb. brecciated ordinary chondrite, a pallasite, and a crystalline ordinary chondrite. The 31 lb. chondrite was the first of its kind to be discovered when it was found in Logan County, Colorado in 1937.
Historic Projector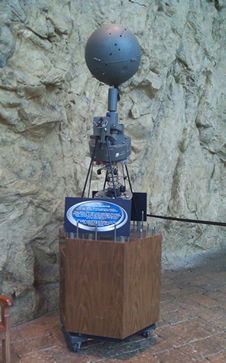 Outside the Stargazers Planetarium, there's a historic projector that was used to train Mercury astronauts—which was America's first step in putting man in space. The projector was donated by a ministry friend during the construction of the museum. The projector now greets incoming stargazers as they await their experience in the planetarium.