This past weekend was our second annual members-only Family Fishing and Camping event. It was an exciting weekend with lots of different activities taking place. Members enjoyed playing volleyball, picnicking in the gardens, and riding our camel, Gomer.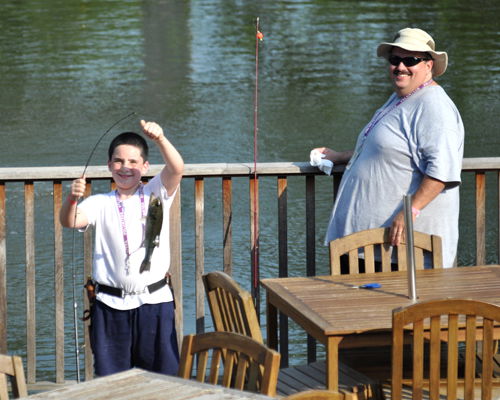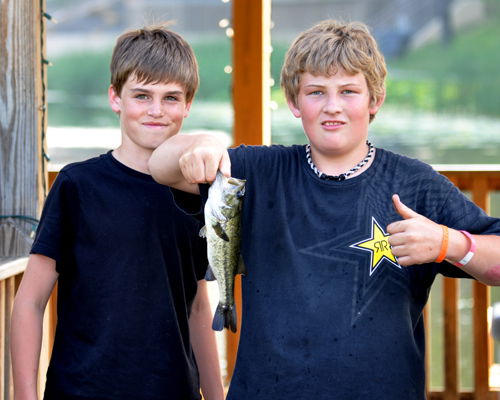 Of course, the main attraction was fishing in our three-acre lake. A lot of bluegill and bass were not having a very good day! Here are a few pictures of the excitement: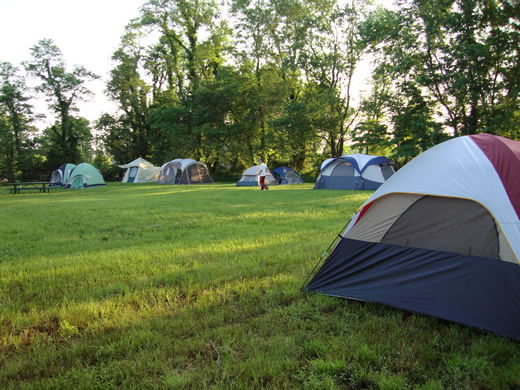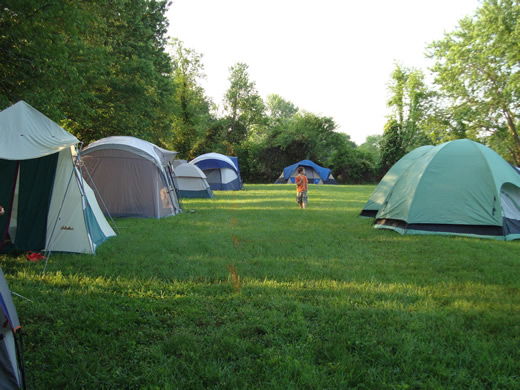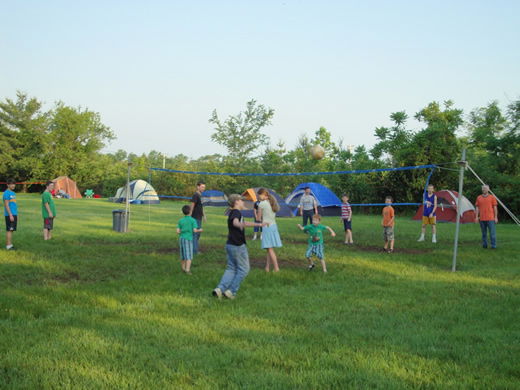 Many members took advantage of this rare opportunity to spend the night at the Creation Museum.
We woke up to a beautiful Sunday morning. Answers in Genesis writer and editor Tim Chaffey came out to present an excellent devotional titled, "Doing God's Work God's Way."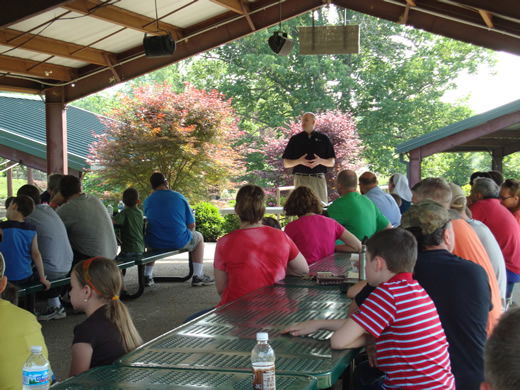 When asked about their favorite part of the weekend, here's what a few participants had to say:
This is the first camping trip my kids have been on and they had a great time. They enjoyed playing with some of the other kids and just the adventure of it was great.
We loved the fishing and time spent with like-minded Christians! Thank you so much for providing the perfect setting.
The Sunday morning service was wonderful. I also enjoyed getting a closer look at the Creation Museum grounds.
Watching the excitement in my daughter's expressions each time she caught a fish.
Seeing my son get excited to learn more about the Lord while we were there.
Taking part in events like this is just one of the benefits of being a member of the Creation Museum. Perhaps the best benefit is knowing that you are helping to support a vital, Bible-proclaiming ministry. Visit the Members section of creationmuseum.org for more information!