During the months of January and February, the Creation Museum hosts Christian educators for an in-service program, Answers for Teachers. By attending this one-day event, educators may earn continuing education units from the American Association of Christian Schools (AACS) and the Association of Christian Schools International (ACSI).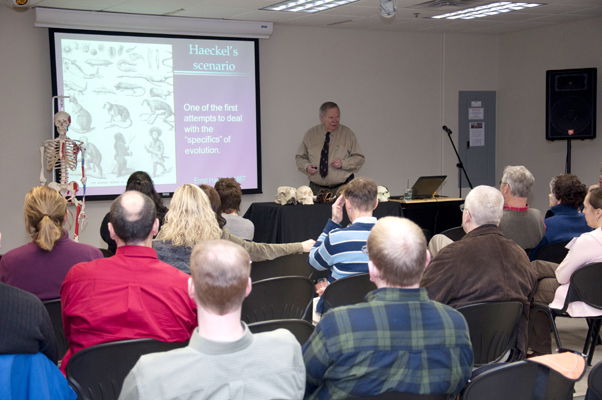 The day begins in the Stargazer's Planetarium, where the teachers see our program, The Created Cosmos. After the presentation, they take a guided tour through the museum with an Answers in Genesis staff member.
After touring the museum, the teachers attend several sessions with our scientists and speakers.
Topics include:
Teacher Comments
This program has sparked excitement for me as I plan my science curriculum for next year.
I really enjoyed my day. I had many questions of mine answered.
Thanks so much for the excellent teaching and for making this wonderful museum available to us for the day!
The next Answers for Teachers event is tentatively scheduled for January 2012.