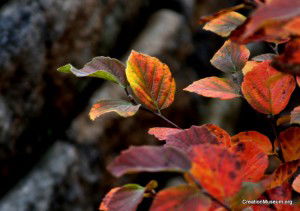 Our next photography workshop will be a one day program taking place on Saturday, October 23, 2010.  The topic for this class will be Autumn Color and
Photoshop™
.
Get ready to gather fantastic images of that wonderful fall color then learn how to make them all they can be using Photoshop™.  Our goal is that everyone will go home with images they would be proud to hang on their wall.  Marty and Deb Minnard, the Creation Museum's resident photographic experts will teach the class as they have all of the previous ones.  Don't delay; this class has a limit of 25 participants.
You will need the following equipment: a camera, laptop computer, extra media cards, and a card reader or download cable.  The following equipment is strongly suggested though not necessary: kneeling pad, rain gear, umbrella, large zip lock bag (to go over a camera if it rains), a photographic reflector if you have one.
Cost: $30.00
Time: 9:00-5:30
Call Customer Service at 800-778-3390 to reserve your spot today!
___________________________
Photoshop® is a registered trademark of Adobe Systems Incorporated. All rights reserved. This training is presented as a community service and should not be construed as an endorsement by Adobe or as formal certification of any software.