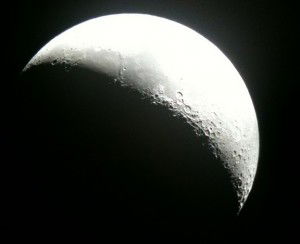 We are pleased to announce that another Stargazer's Night has been scheduled for this fall.  On Friday, September 17 you can enjoy an exciting time exploring the marvels of God's stellar creation.
The evening begins at 8:30 with astrophysicist Dr. Jason Lisle giving a devotion followed by a planetarium showing of the Worlds of Creation. Then Dr. Lisle will head outside for a fascinating time to view the night sky through telescopes.
If the weather is cloudy, Dr. Lisle will conduct an amazing journey through time and space utilizing the high definition digital projectors and domed ceiling of the Planetarium.
Each Stargazer's Night is a one-of-a-kind journey through the cosmos not soon forgotten.
Tickets are $14.95 per adult. This event is designed for older children and adults, but budding astronomers age 12 and under can attend for only $9.95. To register, please call (800) 778-3390. Please note that tickets are non-refundable the day of the event.