Yesterday the suspension bridge in the Creation Museum's Botanical Gardens reopened.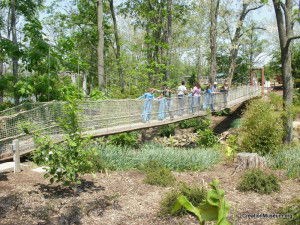 The bridge had been closed for several months while an extensive repair and rebuild was completed.  Thousands of guests had walked over the bridge and we wanted to make sure that it would stay safe for many more.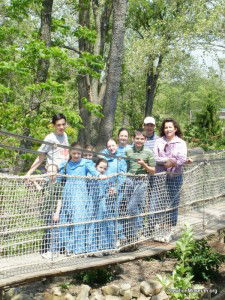 The Manion family of Sunberry, Ohio were the first guests to walk over the bridge once it had reopened.
Make sure you enjoy the bridge on your next stroll through the Botanical Gardens.  Don't forget to check out our Botanical Gardens audio tour as you walk the trails.