<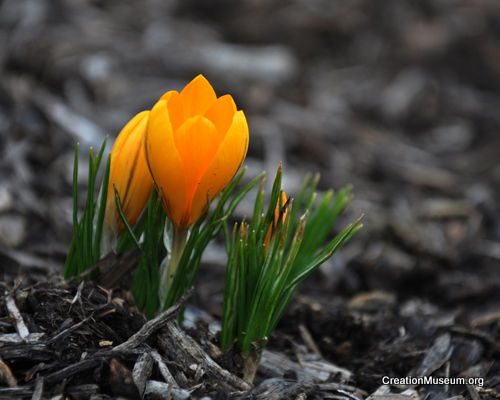 Some signs of spring are visible on the grounds of the Creation Museum.
The snow
has melted away and we are now seeing rain showers falling. Some of the many thousands of flowers that will bloom over the coming months are starting to come up.
Check out botanical gardens photo tour if you'd like a preview of what the gardens will soon look like during the next few months. We hope to post more pictures from this year as the flowers do indeed bloom, so be sure to come back here over the coming months. The Museum's Facebook page also has galleries of pictures to enjoy. In the meantime we'll leave you with a couple more pictures to enjoy.