Snow fell over Cincinnati last night and blanketed the grounds of the Creation Museum.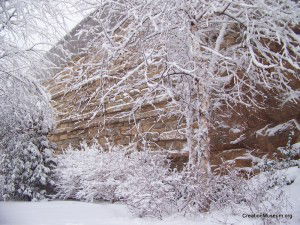 Cold dinosaurs huddled near the Petting Zoo.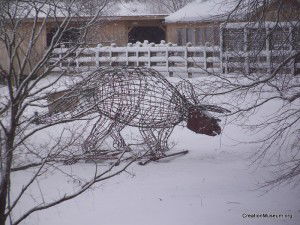 The Nature Trails could be admired from afar.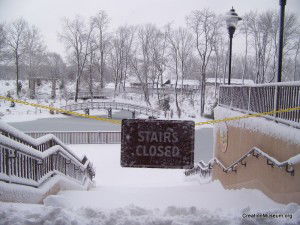 The grounds crew worked hard to keep paths clear!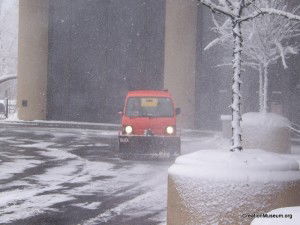 Be careful where you walk.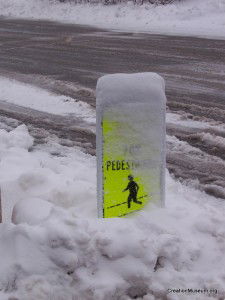 Birds stayed close to the bridge.  (Yes, they are topiaries.)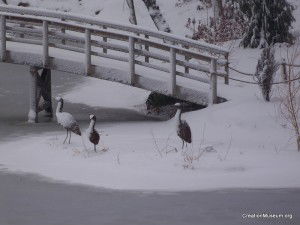 Snow started to fall, off the lampposts.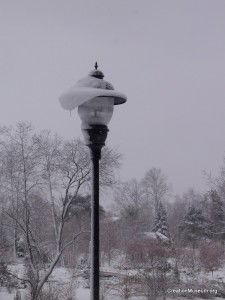 A trail to adventure?