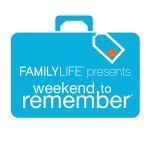 The Creation Museum is hosting a Saturday evening "Date Night" as a part of FamilyLife's Weekend to Remember conference in nearby Cincinnati, OH in early March.  FamilyLife's Weekend to Remember conference is a chance to get away from the distractions of daily life.  Cell phones are shut off. To-do lists are temporarily forgotten. It is a time to slow down and reconnect.
Each conference is a warm engaging gathering that's all about making progress, not placing blame. FamilyLife's insightful speakers will help you work through your differences, improve communication, and even rekindle your romance.  The Weekend to Remember conference will be at the Cincinnati Hyatt Regency March 5-7, 2010.
Take a weekend to invest in each other and learn to love . . . like you mean it.  This event cannot be booked through the Creation Museum or Answers in Genesis.  For more information visit http://familylife.com/weekend or call 1-800-FL-TODAY.
(Answers in Genesis and the Creation Museum are not affiliated with FamilyLife.)