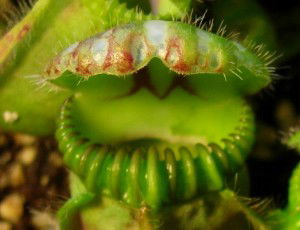 This spring you can once again enjoy the amazing workshop
Cursed Plant
s at the Creation Museum as you explore the fascinating world of carnivorous plants.  Have you ever wondered what the world would be like if you were the size of an insect or small animal? What dangers would lie in brightly colored, fragrant perches? What might lie coiled below the foliage of an exotic plant? What dangers could lurk as you trek through remote environs and boggy terrain?
Ron Dudek will be returning to the Creation Museum to present Cursed Plants--Exploring the Mysterious World of Carnivorous Plants.  On April 16 & 17, May 21 & 22, and June 18 & 19 you'll have the opportunity to see the world from the perspective of the Venus Fly Trap and the Pitcher Plant.  Do you know how flying creatures get lured into these traps, and why can't they get out? Is this how God designed them or has something happened since Day 3 of creation, when God looked at all created plants and saw that they were all good? Learn the answers to these and other questions about plants that eat creatures. This is a fascinating journey into a mysterious realm where plants turn predator!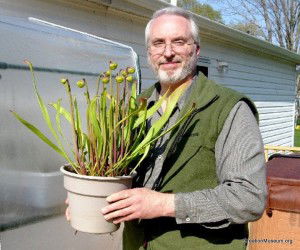 Tickets are only $3.00 per person for Cursed Plants (with a maximum of $18 per household).  Check our events calendar for the specific times of these amazing shows.  They'll be taking place on Friday evening and during the afternoon on Saturday on April 9 & 10, May 28 & 29, and June 18 & 19.