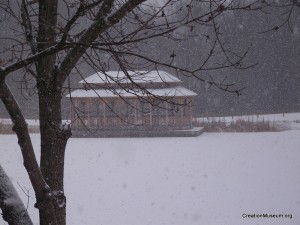 Snow is falling on the Cincinnati area right now and expected to continue through the day. The gardens look especially beautiful while our grounds crew is out working tirelessly to clear the parking lots and access to the building.  Here are a few snapshots captured this morning.
Plowing the parking lot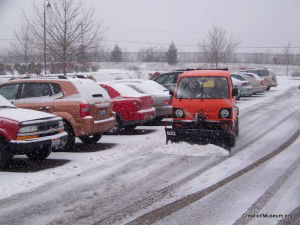 Chilly dinosaur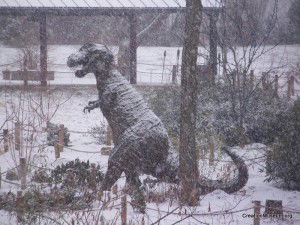 White picnic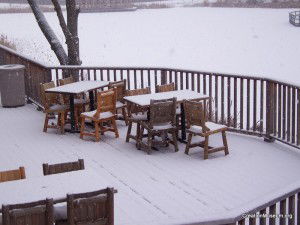 Snowy Bethlehem
Frozen in the lake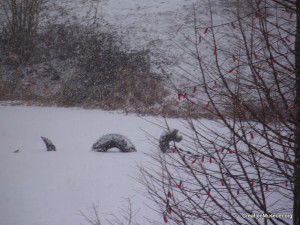 If you'd like to see more pictures be sure and check out our Facebook page where an album will be uploaded and hopefully updated with more pictures.