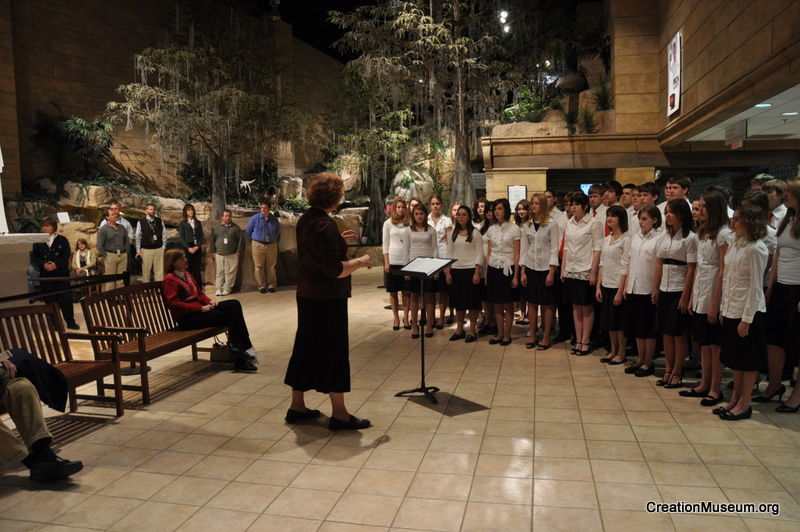 Yesterday guests at the Creation Museum enjoyed a musical treat. A group from Delaware, Ohio performed in the Museum's Main Hall in the morning before touring the museum. These students sang a delightful number of Christmas songs, to the great pleasure of gathered staff and guests.
Be sure to visit the Creation Museum during our Live Nativity and Garden of Lights when we'll have many other musical groups performing in the Main Hall in addition to our regularly scheduled programs.
The Christmas program will take place on December 11, 12, 18, 19, 26, 28, 29 and January 1 & 2.