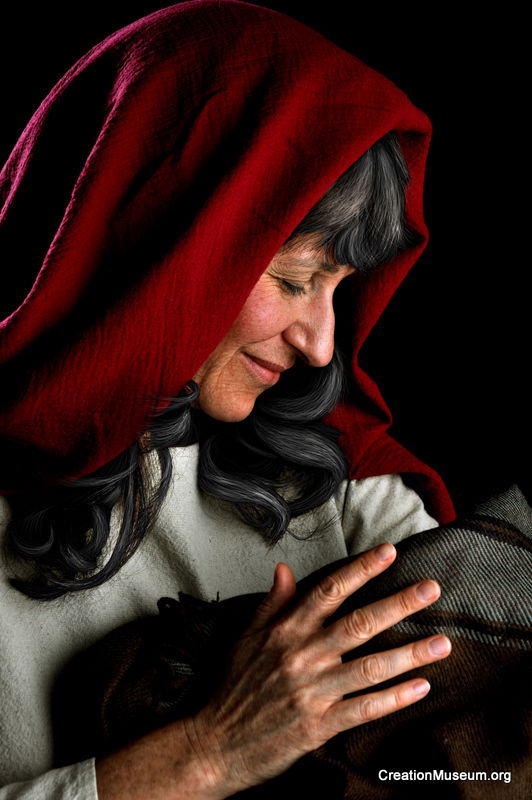 Come face to face with a dramatic account of Elizabeth as taken from the Book of Luke. One of the feature presentations during the Creation Museum's Christmas program will be a striking portrayal of the account of Elizabeth, the mother of John the Baptist. We hope that this stirring drama, portrayed by actress Geri Campbell, will encourage you with its reminder of God's faithfulness.
Geri has a long history with drama at the Creation Museum. She visited before the Museum ever opened and thought it would be a great location for Christian drama. In 2007 she performed her intense monologue based on the life of Gomer and in 2008 she starred with Buddy Davis in the family sing-along Let the Rain Come. Now she brings her God-given talents to the account of Elizabeth. Geri says that the roles she has portrayed are not about being a star, but rather about "being a servant and serving in any capacity needed."
This performance will take you back to the pages of Scripture as Elizabeth relates the powerful events surrounding the birth of the Messiah. It is our desire to dig into the Word of God and uphold the reality of the virgin birth. As this account of Elizabeth relates, some have abandoned the truth just to make the story more exciting, or even more believable. But we cannot distort or water down the truth just to make ourselves more comfortable.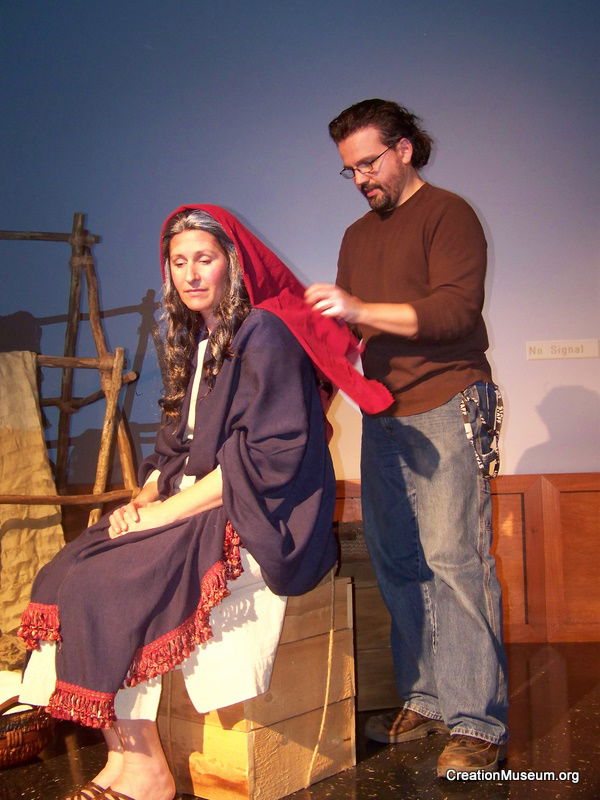 So journey back with us to first century Israel and uncover a deeper understanding of the events surrounding the night of our Savior's birth. Be moved, be amazed, and be encouraged by the Creation Museum's Live Nativity and Garden of Lights.
You can read the stirring account of God's faithfulness in the lives of Elizabeth and her cousin Mary in the first chapter of the book of Luke. To learn more about Geri please visit her website at http://backtohisheart.org/.
This program will take place during the Live Nativity and Garden of Lights, held on the following evenings from 6:00 to 8:00. Check the daily schedule for show times.